Consultant tied to Trump super PAC promoted 'voter suppression' against black, female voters
Published time: 27 Oct, 2016 04:10
Edited time: 27 Oct, 2016 12:51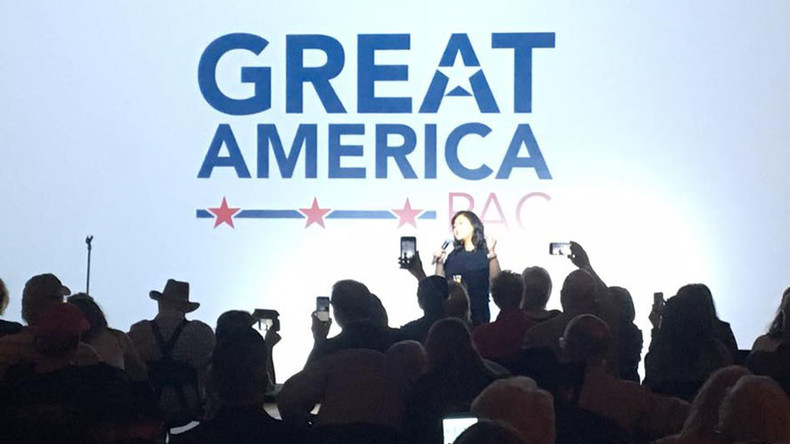 Donald Trump may call the 2016 election "rigged," but a consultant connected to the Great America PAC, a pro-Trump super PAC, told reporters that the group has a suppression campaign in the works, believing them to be representatives of a potential donor.
Political consultant Jesse Benton is once again in hot water. After journalists from The Telegraph introduced themselves to the former Senator Rand Paul (R-Kentucky) aide as lawyers representing a potential Trump donor who was also a Chinese national, Benton proceeded to not only tell them how to donate to Trump's campaign despite it being against federal election law, but also discussed attempts to suppress votes in Cleveland, Ohio.
This isn't Benton's first time engaging in politically and legally questionable behavior. In May, he had to take a step back from his role at the Great America PAC after pleading guilty to buying an endorsement for presidential candidate Ron Paul in 2012, during his time as campaign manager. Benton was sentenced to two years of probation.
The undercover reporters first contacted the PAC's co-chairman, Eric Beach, who was filmed telling them that their Chinese client would be "remembered" if Trump becomes president, The Telegraph reported.
Beach proceeded to refer them over to Benton, claiming he was a consultant. When they met with Benton, he discussed the Trump campaign's plans in the swing state of Ohio. Referring to Hillary Clinton's support in Ohio, he said: "In Cleveland, if we can...turn her to regular turnout levels, she's gonna lose about 60,000 votes in that area – that's a dead heat."
"So we have a voter suppression campaign quite frankly, targeting African-Americans, and sort of suburban moms, just bad stuff about Hillary, just trying to take their taste for her away," he explained.
When it came to the issue of how the Trump campaign would be able to accept money from a Chinese national without arousing suspicion, Benton explained that he would channel the cash through a dark money tunnel.
Super PACs make use of non-profit organizations to collect money from donors because 501(c)4 nonprofit groups are allowed to donate funds to political campaigns without disclosing who their donors are. Benton said he could accept the offered $2 million contribution from the non-existent Chinese donor by having the money sent to his company, which would then pass it on to one or two more non-profits.
The Great America PAC has tried to distance itself from Benton. Dan Backer, a lawyer for Great America, told The New York Times that "I think it's pretty clear that someone who used to work for the organization decided to leverage that former relationship for his own purposes."
Backer suggested that Benton had exaggerated his role in the PAC, telling The Telegraph that Benton was engaging in "puffery and self-promotion."
Benton has denied any wrongdoing, claiming that the reporters were brought to him as a "business referral" from Beach and that the clip was actually a part of a "public affairs contract," The Telegraph reported.
The Trump campaign claims to have severed ties with the PAC, releasing a statement saying it "publicly disavowed this group back in April. This is public via Federal Election Commission filings."
However, it was just a month ago that Trump's son Eric and former New York Mayor Rudy Giuliani spoke at a Great America PAC fundraiser, Raw Story reported.