Bernie Sanders says Obama should 'kill' AT&T-Time Warner merger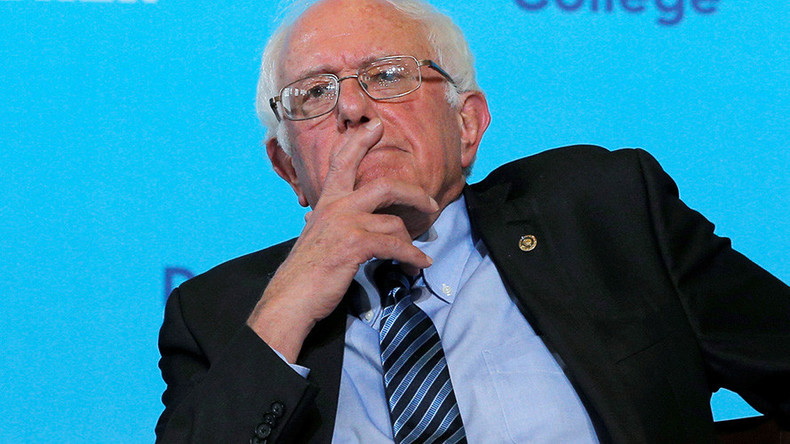 Senator Bernie Sanders (I-Vermont) has criticized AT&T's proposed $85 billion deal to buy Time Warner Media, saying the merger would result in "higher prices and fewer choices for the American people."
Sanders called on the Obama administration on Twitter to: "kill the Time Warner/AT&T merger. This deal would mean higher prices and fewer choices for the American people."
The administration should kill the Time Warner/AT&T merger. This deal would mean higher prices and fewer choices for the American people. https://t.co/S8c4ldDqhi

— Bernie Sanders (@SenSanders) October 23, 2016
Sanders joins the growing list of political opponents to the stock-and-cash merger, which was unanimously passed by the boards at both companies. It still has to be approved by US federal regulators.
Republican presidential candidate Donald Trump was quick to criticize the deal on Saturday, saying this is the kind of power structure he's fighting.
"AT&T is buying Time Warner and, thus, CNN, a deal we will not approve in my administration, because it's too much concentration of power in the hands of too few," said Trump.
READ MORE: Trump outlines first 100 days in office, swears to end US media's abuse of news coverage
"I'm pro-competition," said Senator Tim Kaine (D-Virginia), Hillary Clinton's vice presidential running mate, on Sunday during NBC's Meet the Press before he echoed Trump's worries about too much concentration. "Less concentration, I think, is generally helpful, especially in the media," he added.
AT&T agreed to pay Time Warner $500 million if the deal did not pass the regulators, according to the Wall Street Journal. In turn, Time Warner pledged to pay $1.7 billion penalty to AT&T if someone outbids its offer.