Sesame Street on crack? Freebase cocaine among drugs found in Maryland kids' day care center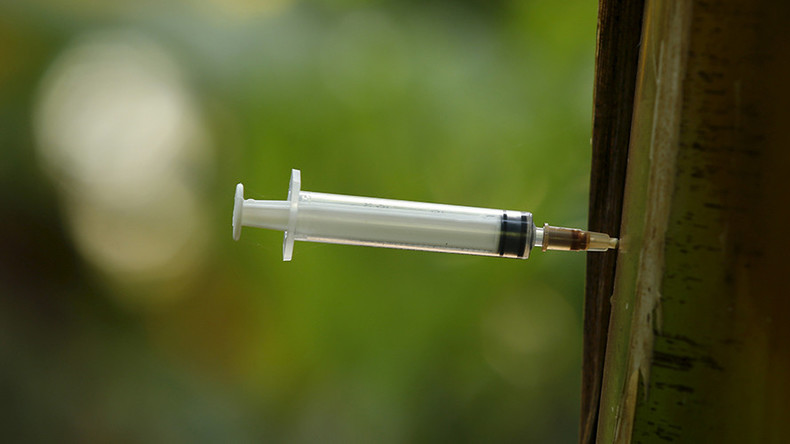 Two people were arrested in Pasadena, Maryland, and charged with multiple possession and reckless endangerment charges after authorities found drugs and drug paraphernalia at a home licensed as a child day care center.
Bruce Edward Dabrasky Jr., 37, and Elizabeth Ann Ocus, 34, were arrested early Friday morning. Law enforcement in Anne Arundel County found $700-worth of crack cocaine, $300-worth of Oxycodone, trace amounts of heroin, marijuana, and other pills, according to local reports. The residence was a licensed child care facility.
Law enforcement said the search warrant was executed prior to the arrival of any children cared for at the home, WJZ-TV reported.
A representative with the Maryland State Department of Education Division of Childhood Development was present during the search. The county's Department of Social Services was also notified.
In September, owners of a Connecticut home registered as a day care facility were busted for more than 600 marijuana plants in the home's backyard. That same month, in Chicago, $9,000-worth of drugs were found at a day care center. In August, seven children were being cared for at a Quincy, Illinois, home where police found methamphetamine and cannabis.
On Thursday, the Palm Beach County Sheriff's Office arrested Dontrell Stephens for allegedly selling drugs within 1,000 feet of a day care center in West Palm Beach, Florida. Earlier this year, Stephens won $23 million in a federal civil rights lawsuit against the Palm Beach County Sheriff's Office after a deputy shot an unarmed Stephens in 2013, leaving him paralyzed. Stephens has yet to receive any of the money, as the award is under appeal.
Stephens' attorney told the Associated Press his paralyzed client lives on Social Security disability checks and the "generosity and pity of friends."