Sesame Street value: $1mn worth of weed plants found at children's day care center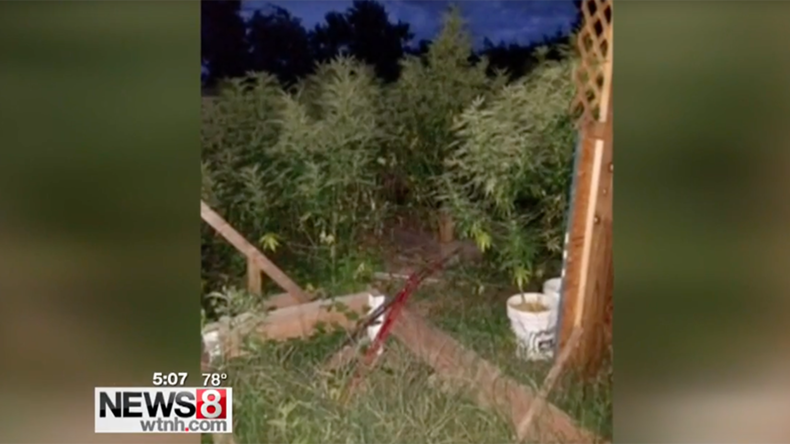 More than 600 marijuana plants were discovered in the backyard of a children's day care center by Connecticut law enforcement last week. Officials estimated the cache of weed had a "Sesame Street" value of more than $1 million.
The plants, measuring between six and 10 feet tall, were found during a routine state inspection of the West Haven home owned by Rosalee Miller, who has had a license to run a child day care center out of the house since 1995, according to Connecticut records cited by the Hartford Courant.
The license, which allows for the care of as many as six children, was valid until June 2018, with the previous state inspection occurring in July 2015.
A spokesperson for the state Office of Early Childhood said the center's license was suspended after the inspection, but the action was not related to the police investigation associated with the marijuana finding, according to the Associated Press.
Arrests are forthcoming, according to police. The plants were surround by a recently constructed wooden fence, according to Sergeant David Tammaro of the West Haven Police Department.
You can share this story on social media: