Colorado's legalized marijuana has resulted in hospital visits for children – study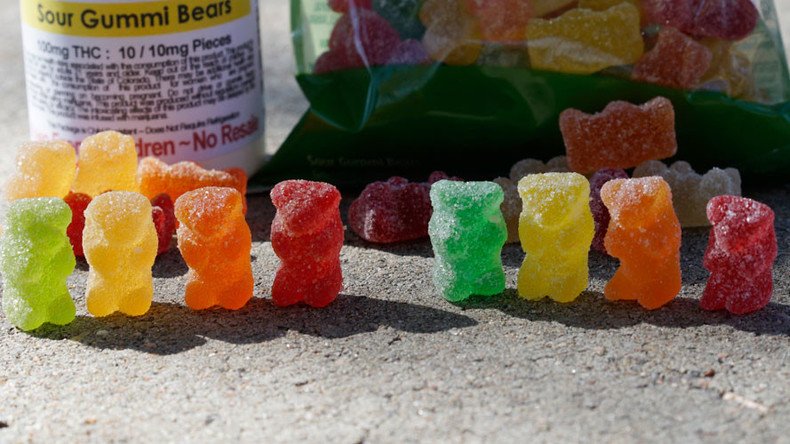 The rate of marijuana exposure in young children in Colorado has increased 150 percent since 2014, when recreational marijuana products became available on the legal market, a new study says. This has led to more children ending up in hospitals.
The study, published in the journal JAMA Pediatric on Monday, says that the number of children admitted into hospitals and poison control centers due to being exposed to marijuana has sharply risen in Colorado since the state legalized pot.
Researchers from the University of Colorado Anschutz Medical Campus, in Aurora, looked at admissions information from a children's hospital and data from a regional poison center between 2009 and 2015. They found that 81 children, all of whom were under 10 years old, were treated at the hospital, and that 163 exposure calls were made to the poison center. The poison center cases increased by 34 percent each year, compared to the average 19 percent increase in the rest of the US.
"Marijuana exposures in young children have resulted in respiratory compromise requiring the use of a ventilator and intensive care unit admission in a handful of cases," senior author Dr. Genie Roosevelt of the Denver Health and Hospital Authority told CBS News.
Officials had hoped that the child-resistant packaging requirements that are part of the recreational marijuana law would cause a drop in accidental exposures in children, but the increase was more dramatic than expected, Roosevelt said.
Marijuana-related visits to the children's hospital increased from 1.2 per 100,000 in 2012 – two years before legalization – to 2.3 per 100,000 two years after the law was passed. Half of the children were under three years of age.
Colorado's increase is happening faster than the rest of the US, researchers wrote. Most of the time, the marijuana was owned by family or friends.
The main culprit behind the exposure is believed to be edibles, or sweets that are infused with THC - the active ingredient in marijuana. These candies or baked goods are easily mistaken with child-friendly versions, and children who are exposed can become agitated, lethargic, vomit, and lose balance.
Colorado just enacted a bill effective July 1 that bans edible marijuana products that might catch the eye of children. As part of the bill, marijuana can no longer be sold in the shape of humans, animals, or fruits.
"The caretakers were leaving these in plain sight of children and outside of child-safe packaging," Roosevelt told CBS News. "We'd like people to think of these products as medication. Stored out of sight and away from children, like your aunt's diabetic medication. We need to make that cultural leap."
Last week, the town of Hugo, Colorado, told residents to stop drinking tap water because the municipal supply had tested positive for THC - an unintended consequence of the legal marijuana boom that brought Colorado more than $135 million in tax revenue in 2015.
Twenty-three states have passed laws that allow for medical marijuana use. Washington, Alaska, Oregon, and Washington, DC, have joined Colorado in passing laws that allow marijuana for recreational use by people aged 21 or older.
You can share this story on social media: