TV reporters charged after their baby ingests cocaine through breast milk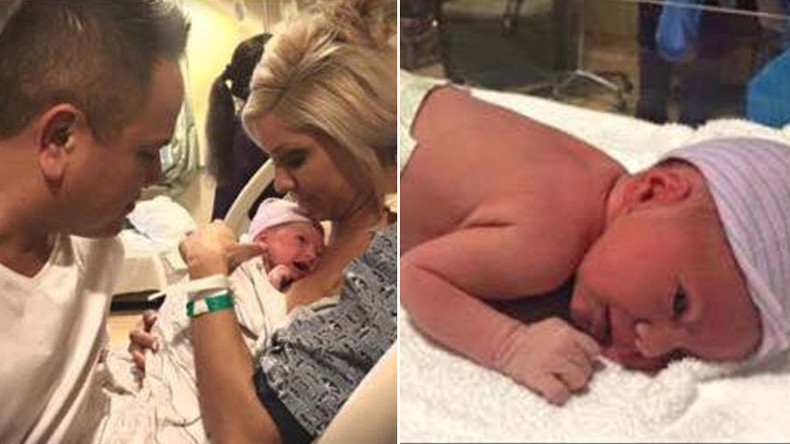 A pair of married TV reporters face child abuse charges after their four-month-old daughter tested positive for cocaine.
The mother, Krystin Lisaius, and father, Somchai Lisaius, met in 2012, working together at KOLD, a Tucson, Arizona station.
Krystin admitted to snorting the drug at a family gathering before feeding her daughter 12 hours later, believing it was a big enough window not to affect her baby. She told police that she became concerned after her daughter's "eyes were rolling" and she was "ragdoll-like."
She was arraigned this week along with her husband, a crime reporter who has since been let go from KOLD.
The couple brought the child to a hospital, but initially refused to allow any blood tests to be carried out.
Representatives from the Office of Child Welfare Investigations and Department of Child Safety eventually took a sample of urine from the child and found the presence of cocaine in her system.
A search of their Oro Valley home by police found a small amount of cocaine as well as drug-associated paraphernalia, including a small digital scale.
The child's godfather admitted he was present at a family barbecue in the couple's home and took cocaine with them, according to the police report.
Somchai initially denied snorting the white powder, but later admitted to using it "every six weeks or so" after his wife admitted doing the same.
The child is now in the care of a relative of the couple and is expected to make a full recovery.
Krystin has been granted 24/7 access to her daughter, with Somchai limited to 12 hours a day.
The couple's attorney told Tucson News that it would be a "gross injustice" if they went to prison, claiming the couple have learned a "very hard, embarrassing lesson."
He described cocaine as a "recreational drug" and that "if there's a misjudgment as to how fast it's out of your system, then it's an error that has been learned. It won't be repeated."