'2nd Snowden' to face espionage charges over 50TB of 'stolen data'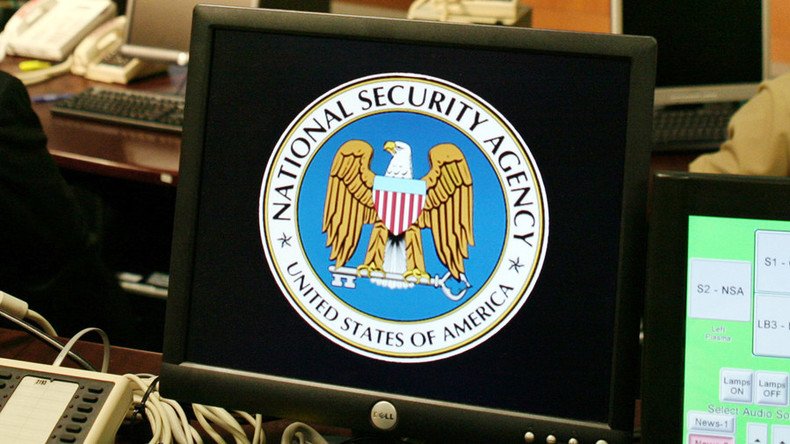 The US Department of Justice may charge a former NSA contractor with espionage after discovering top secret documents and enough highly sensitive data to fill 10,000 DVDs at his home in Maryland.
Retired US Navy officer Harold Thomas Martin III, 51, has been dubbed 'the second Snowden' by the press. He worked for Booz Allen Hamilton, the same firm that employed the famous whistleblower who revealed global surveillance programs run by the US.
Martin was arrested late August, but his case was only made public earlier this month. He allegedly hoarded at least 50,000 gigabytes (or 50 terabytes) of classified information from the National Security Agency (NSA), reportedly including the US government's hacking tools. For reference, one gigabyte is enough to store some 10,000 pages of documents containing both images and text, so Martin allegedly stole enough data to fill 10,000 DVDs.
Federal prosecutors called Martin's alleged data theft "breathtaking in its scale and longevity," as his actions appear to predate those of Edward Snowden.
"The defendant was in possession of an astonishing quantity of marked classified documents which he was not entitled to possess, including many marked [secret]," prosecutors said on Thursday, as cited by the AP.
Originally charged with "theft of government property and unauthorized removal and retention of classified materials," Martin now also faces charges under the Espionage Act, which would expose him to harsher penalties if he is convicted.
A contractor with the federal government since 1996, Martin worked in the Tailored Access Operations unit, the department responsible for hacking the networks of foreign governments. Through this job, he had access to classified information for the past two decades.
According to prosecutors, agents who searched Martin's home and car found dozens of computers and electronic devices, as well as classified government material dating from 1996 to 2016. The information includes an email chain marked 'Top Secret' apparently printed from an official government account. Prosecutors say that on the back of the document they found handwritten notes describing the NSA's classified computer infrastructure, written in a way that suggests they were "intended for an audience outside of the Intelligence Community," AP reports.
READ MORE: Yahoo asks US govt to explain alleged order to secretly scan emails

Adding to the prosecutors' belief that Martin was aiming to make the data public is the allegation he was trying to use technology designed to encrypt communication and allow online anonymity. At the time of his arrest he was enrolled in a doctoral program on information security management, and as his computers showed, he appeared to be trying to connect to the internet anonymously using a specialized operating system.
The espionage charge, however, was proposed after prosecutors discovered Martin had online communication "in languages other than English, including in Russian," which made them believe he could be cooperating with a foreign government.
"Given the nature of his offenses and knowledge of national secrets, he presents tremendous value to any foreign power that may wish to shelter him within or outside of the United States," prosecutors said, describing the total amount of evidence against Martin as "overwhelming."
"The evidence is overwhelming that the defendant abused [America's] trust and chose to repeatedly violate his agreements, his oaths and the law, and to retain extremely sensitive government information to use however he wished," prosecutors stated.
Neither investigators nor prosecutors, however, revealed what prompted the initial search of Martin's property that led to his arrest. Martin has so far admitted to storing classified materials, but has not replied to accusations of intending to pass them on. Martin's defense attorneys claim that their client took the information from the office solely to work on it further and improve his job-related skills, maintaining that there is no clear evidence he intended to betray his country and leak the data. According to agents that searched Martin's home, many of the documents were lying openly in his home study or were scattered in the backseat and trunk of his vehicle.
Booz Allen Hamilton fired Martin soon after his arrest and offered the authorities "full cooperation" on the investigation. If convicted, Martin faces a maximum sentence of one year in prison for unauthorized removal of classified data, and 10 years in prison for theft of government property. The espionage charge, however, is regarded as a serious crime under US federal law and can result in stronger punishments, including life in prison.
Martin remains in custody.
You can share this story on social media: