Snowden on US pardon: Congress, president, courts changed policies, but no individuals hurt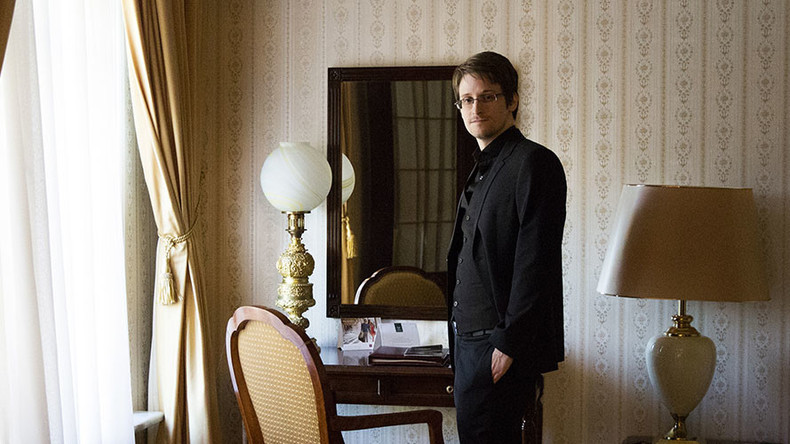 Following major data leaks in 2013, the US Congress, the courts and US President Barack Obama all changed their policies, whistleblower Edward Snowden said, adding that there has been no evidence that any individual was hurt as a result.
Snowden was speaking to the Guardian via a video link from Moscow.
"Yes, there are laws on the books that say one thing, but that is perhaps why the pardon power exists – for the exceptions, for the things that may seem unlawful in letters on a page but when we look at them morally, when we look at them ethically, when we look at the results, it seems these were necessary things, these were vital things," he said.
According to the whistleblower, it is clear that in the wake of the 2013 data leaks, the laws of the US "changed."
"The Congress, the courts and the president all changed their policies as a result of these disclosures. At the same time, there has never been any public evidence that any individual came to harm as a result," he said.
In the meantime, the famous 'spy' still believes that one day he will return to the US.
"In the fullness of time, I think I will end up back home," he said.
"Once the officials, who felt like they had to protect the programs, their positions, their careers, have left government and we start looking at things from a more historical perspective, it will be pretty clear that this war on whistleblowers does not serve the interests of the United States; rather it harms them."
The NSA whistleblower will appear in the upcoming film "Snowden," which was partly filmed in the Russian capital.
"It was an alarming experience for me. I am not an actor. I have been told I am not very good at it. But you know if I can, I can try and maybe it will help, I will give it my best shot," he said about a small role for himself in an upcoming film by Oliver Stone.
READ MORE: Edward Snowden to appear in Oliver Stone film about himself
Snowden is a former intelligence contractor who worked with Booz Allen Hamilton, an American management consulting firm, and the CIA. He leaked thousands of classified NSA documents which were published by news outlets in June 2013. He was soon charged by the US. Days later, he flew to Russia where he has remained as he seeks asylum elsewhere. He has since advocated reform of US surveillance and espionage programs.
In 2013, a whitehouse.gov petition calling for pardoning Snowden garnered enough signatures to prompt a response from the Obama administration. That response, however, did not come until 2015, as the White House again asserted that Snowden "should come home to the United States, and be judged by a jury of his peers—not hide behind the cover of an authoritarian regime."
In September this year, the American Civil Liberties Union said that it and other organizations will launch a campaign asking President Obama to consider pardoning Snowden.
Snowden is currently living in temporary asylum in Russia after the Obama administration levied charges against him that included two counts of violating the Espionage Act of 1917.