US military member killed in northern Iraq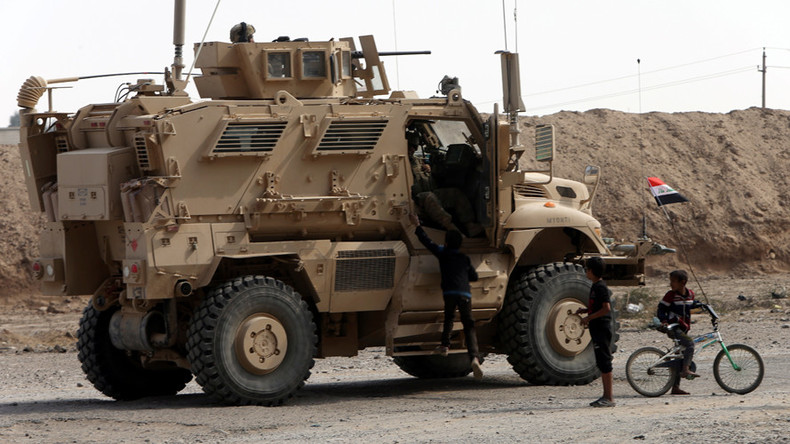 One US service member has been killed by an improvised explosive device in northern Iraq, according to the headquarters of Operation Inherent Resolve, the US-led effort against Islamic State.
The member of the US military died from the injuries suffered in an IED explosion, said a short statement from the OIR, which declined to identify the casualty or give further details.
There are more than 5,000 US troops in Iraq, officially in the "advise and assist" capacity, training the Iraqi army and militias for their ongoing war against the so-called Islamic State (IS, formerly ISIS/ISIL).
Earlier this week, Iraqi forces began advancing on the IS stronghold of Mosul, a major city in northern Iraq with over a million inhabitants.
"There are Americans in harm's way as part of this fight," Pentagon spokesman Peter Cook said on Monday, though he insisted they were still only in a supporting role. OIR commanders have said that US troops would serve as forward air controllers and artillery spotters, coordinating the coalition support for Iraqi ground troops advancing on Mosul.