Top State Dept official accused of offering FBI 'quid pro quo' to declassify Clinton emails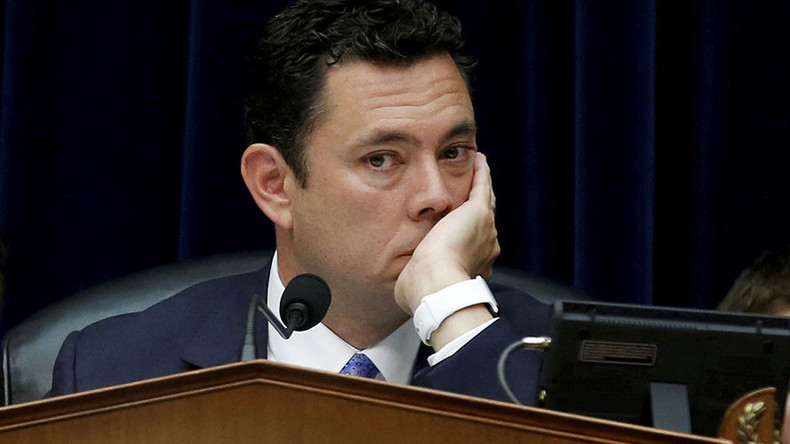 Newly released FBI documents pertaining to the investigation into Hillary Clinton's private email servers show that an unnamed FBI agent claims Patrick Kennedy, the State Department's Undersecretary of State for Management, offered a bribe to the agency.
According to an interview summary, an unnamed FBI official alleged that they had "received a call from [REDACTED] of the International Operations Division (IOD) of the FBI, who 'pressured' him to change the classified email to unclassified. [REDACTED] indicated he had been contacted by PATRICK KENNEDY, Undersecretary of State, who had asked his assistance in altering the email's classification in exchange for a 'quid pro quo.'"
Kennedy, who served directly under Hillary Clinton during her tenure as secretary of state, was accused of offering to increase the FBI's presence abroad "by allowing the FBI to place more Agents in countries where they are presently forbidden."
The official went on to explain that this was not a one-off comment from Kennedy. In fact, Kennedy asked in a meeting whether the FBI could "see their way to marking the email unclassified?"
The official told investigators that they felt the State Department's "agenda" was to minimize controversy from Clinton's emails.
The classification of the email is a troublesome issue for the Clinton presidential campaign. In the more than 30,000 emails that were on the server, FBI Director James Comey claimed that 110 were classified. Additionally, 2,000 emails were "up-classified" to the level of Confidential.
Allegations that Kennedy engaged in a quid pro quo arrangement could be detrimental to both the Clinton campaign as well as Kennedy's career.
Rep. Jason Chaffetz (R-Utah), Chairman of the Committee on Oversight and Government Reform, along with Devin Nunes (R-California), Chairman of Permanent Select Committee on Intelligence, sent a letter on Monday to Secretary of State John Kerry, urging him to remove Kennedy from his position pending an independent investigation.
"Undersecretary Kennedy allegedly assured the FBI official that the State Department would 'bury' the email using a rare Freedom of Information Act exception (b)(9), which relates to geological and geophysical information," the letter reads.
However, another interviewee gave an entirely different version, CNN reported. Another FBI employee claimed that it was the FBI who brought up placing agents in Iraq in exchange for declassifying information. However, the FBI employee was later told the email would remain classified.
A now-retired FBI official told the State Department that they would "look into the email matter."
Both reports converge over the point that Kennedy continued to follow up in an attempt to have them declassified.
In addition, both the State Department and FBI have denied these allegations while Clinton's team continues to downplay any potential conflict from it. State Department deputy spokesperson Mark Toner called the allegations "inaccurate" and told reporters: "Classification is an art, not a science, and individuals with classification authority sometimes have different views."
"We have been committed to releasing as much information to the public as possible, and ensuring that documents are withheld due to classification only when necessary to prevent damage to national security – as the Executive Order on classification calls for," he added.
Toner also disagreed with calls to remove Kennedy, saying: "That's their prerogative. I can say Pat Kennedy is going to remain at his job and he has the full confidence of the secretary of state."
The FBI denied any wrongdoings, but the report did note, "Some FOIA officials have seen events and behaviors they did not like or that made them uncomfortable, to include Kennedy's attitude towards them and how they handled the FOIA process related to Clinton."
GOP presidential candidate Donald Trump's campaign pounced on the accusations. In a statement released Monday, senior communications advisor Jason Miller wrote: "The news that top Clinton aide Patrick Kennedy tried to engage in a blatant quid pro quo for changing the classification level of several of Clinton's emails shows a cavalier attitude towards protecting our nation's secrets."
"Kennedy must resign from the State Department immediately and Clinton must state he has no place in her administration if she is elected president."