DOJ files charges against Sheriff Joe Arpaio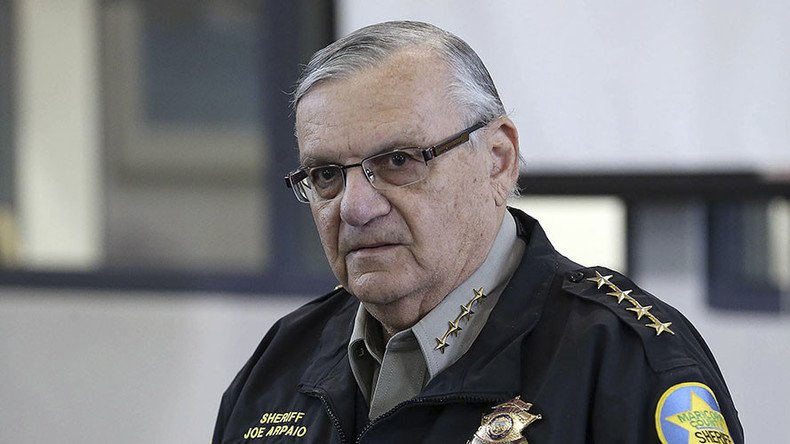 Maricopa County's notorious Sheriff Joe Arpaio is about to see the criminal justice system from the other side. Arpaio is being charged with contempt of court after violating a 2011 injunction to stop enforcing federal civil immigration law.
The Arizona sheriff's legal troubles continue to plague Maricopa County. Department of Justice (DOJ) attorneys filed criminal charges against Arpaio on Monday after US District Court Judge Susan Bolton requested to continue criminal proceedings against him.
The charges stem from violating a December 2011 injunction that barred both him and the Maricopa County Sheriff's Office "from enforcing federal immigration law or from detaining persons they believed to be in the country without authorization but against whom they had no state charges," according to the court filing.
The court filing explained that Arpaio violated that order by continuing to detain people that were believed to be in the country illegally without any state charges. In layman's terms, the Maricopa County Sheriff's Office had taken it upon themselves to enforce federal laws when that was not their job.
Arpaio was referred to criminal charges after US District Judge Murray Snow found him and his three top deputies in contempt of court. Snow had ordered Arpaio to end the practice of stopping and detaining Latinos for no other reason than potentially being illegal immigrants in 2011. In 2012, Snow ordered Arpaio's office to halt immigration patrols.
However, Snow believed that Arpaio waited 17 months to comply in an effort to gain voters from conservatives in the county. Snow referred Arpaio and his three top deputies for criminal prosecution in August, saying, "The court has exhausted all of its other methods to obtain compliance," the New York Times reported.
Arpaio's use of immigration patrols and racial profiling have been expensive for taxpayers in Phoenix. The lawsuits have cost about $53 million, according to the Associated Press. The county has also paid an additional $79 million in various fees accrued from lawsuits over a jail death and Arpaio's attempts to investigate political enemies.
The sum of $3.5 million from that total was from a settlement of a lawsuit that alleged the sheriff's office had botched sex-crime investigations. The lawsuit was the result of a 13-year-old girl who had reported her sexual assault, but the department offered no assistance until she was attacked again.
Her case was one of 400 that were found to have been inadequately investigated by Sheriff Joe's office, the Guardian reported.
Arpaio's attorney told reporters that he would be pleading not guilty. He faces up to six months in jail, but given that Arpaio is now 84 years old and doesn't have a criminal record, it is unlikely he will serve time.
Arpaio has defended himself, saying, "It is clear that the corrupt Obama Justice Department is trying to influence my reelection as Sheriff of Maricopa County... It is a blatant abuse of power."
You can share this story on social media: