'Arrogant' Washington foreign policy thwarts common goals between US, Russia - Trump adviser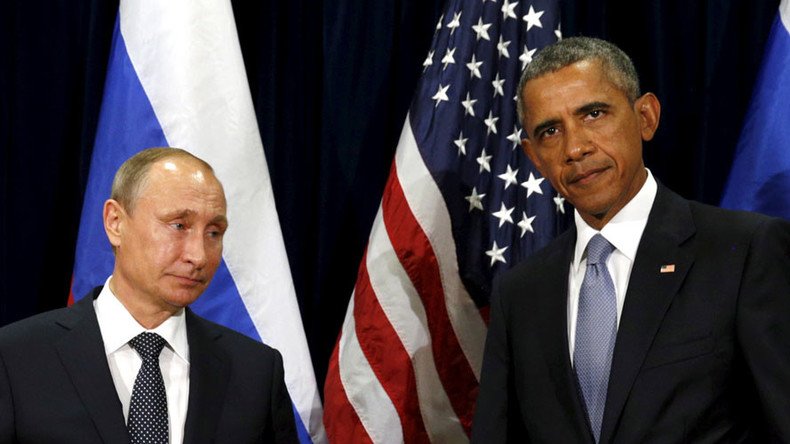 The foreign policy adviser to Republican presidential candidate Donald Trump says the US and Russia share common goals, but that Washington's "arrogant" foreign policy has often ignored those interests.
Speaking to Sputnik, Carter Page said that "many of America's core national interests overlap significantly with the strategic priorities of Russia. But unfortunately, an arrogant foreign policy in Washington has quite often failed to consider America's own fundamental priorities."
Page went on to say that such policies have damaged Washington's ability to come up with effective strategies to achieve its objectives – and that better outcomes could have been achieved if the US and Russia had a more "genuine relationship."
"Looking back at many of the primary mistakes made in US foreign policy over recent decades, Russia without question could have significantly contributed to better outcomes if a genuine relationship based on mutual respect had been effectively forged," Page said.
He noted that Moscow and Washington could work together on addressing Islamic extremism and de-escalating the situation in Ukraine, as well as working inside potential conflict zones in Asia.
The comments come after Page penned an op-ed for Sputnik last week, in which he said that Russia "remains an essential piece in the puzzle for solving many of Washington's most pressing geostrategic challenges," noting Syria, Ukraine, and world energy policy.
Carter has recently distanced himself from the Trump campaign following accusations that he met with top Russian officials to potentially discuss an alliance between a Trump presidency and the Kremlin in July – allegations which Page has dubbed as nonsense.
In a September letter to FBI director James Comey, Page urged the bureau to put a "prompt end" to the reported inquiry taking place into his trip to Russia, stating that there is currently a "witch hunt" underway.
"For the record, I have not met this year with any sanctioned official in Russia, despite the fact that there are no restrictions on US persons speaking with such individuals," he wrote.
According to Trump's campaign manager KellyAnne Conway, Page is not currently involved in the campaign.
"I have not spoken with him at all, in fact, meaning he's not part of our national security or foreign policy briefings that we do now at all, certainly not since I have become campaign manager," Conway told CNN last month.
Meanwhile, Trump himself has repeatedly been accused of having ties with Russia. However, he denied those claims during the last presidential debate.
"...I know nothing about Russia. I know – I know about Russia, but I know nothing about the inner workings of Russia. I don't deal there. I have no businesses there. I have no loans from Russia," Trump said, adding that it "would be great if we got along" with Moscow.
You can share this story on social media: