Game not over: Bernie Sanders could slip 'write-in' to presidential election victory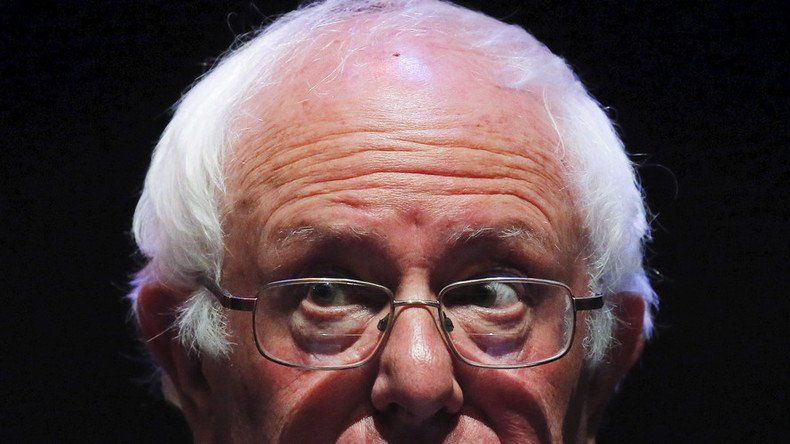 Senator Bernie Sanders has no hope of winning the White House, but he certainly has high chance of claiming victory at home in Vermont. Thanks to the write-in process, voters in his state and a few others could 'feel the Bern' one last time on November 8.
Vermont, which has three electoral votes, is one of seven US states where voters can write-in vote for anyone for president, regardless of the person's actual intention to lead the country. The other six include Iowa, New Hampshire, New Jersey, Oregon, Pennsylvania and Rhode Island, all of which combined have 58 electoral votes.
Another 34 states allow write-ins as well, but those votes would only be counted if paperwork is submitted by a candidate prior to the election.
Nine states do not practice write-in, meaning that voters there would be stuck with Donald Trump, Hillary Clinton or third party candidates, for example, Libertarian nominee Gary Johnson or Green Party nominee Jill Stein.
This year, the write-in opportunity seems to be an attractive option for many Americans.
According to Google data, searches for "write in Sanders" have been steadily surging since March and really skyrocketed this final month before the election. The search rating for this term reached its "peak popularity" in October.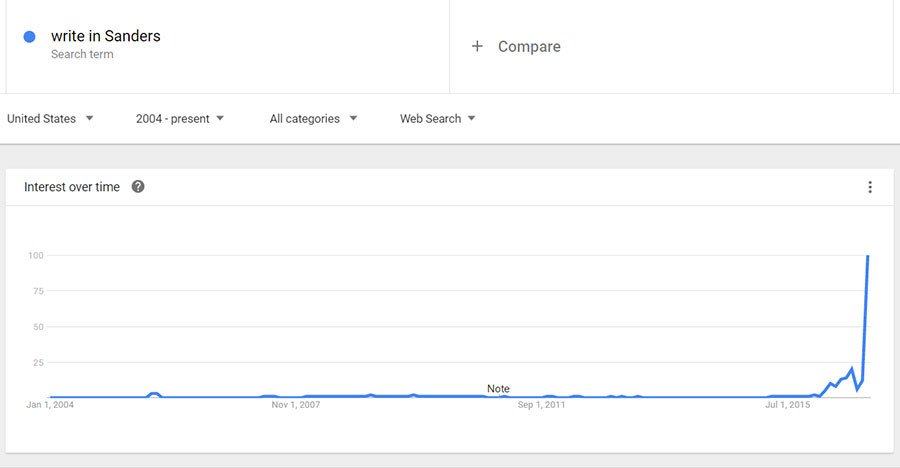 An absolute majority of searches has been coming from Vermont, Bernie Sanders' home state, followed by queries from Alaska and Montana, both states in which the senator crushed Clinton in primaries.

In theory, it is possible that Sanders could win all of the states with write-in ballots and send the House of Representatives into making a final choice, between Trump, Clinton and him. For that to happen, either of the leading candidates has to fail to score 270 electoral votes across the country.
However, in practice it is a near impossibility, mainly because Sanders, unlike for example Johnson or Stein, did not submit any paperwork to be considered, so votes for him would not be counted in the 34 states.
It has happened before that the outcome of a Senate or primary election was influenced by write-ins, but it never worked out in a presidential race.
You can share this story on social media: