Federal whistleblowers left out to dry by OSHA – report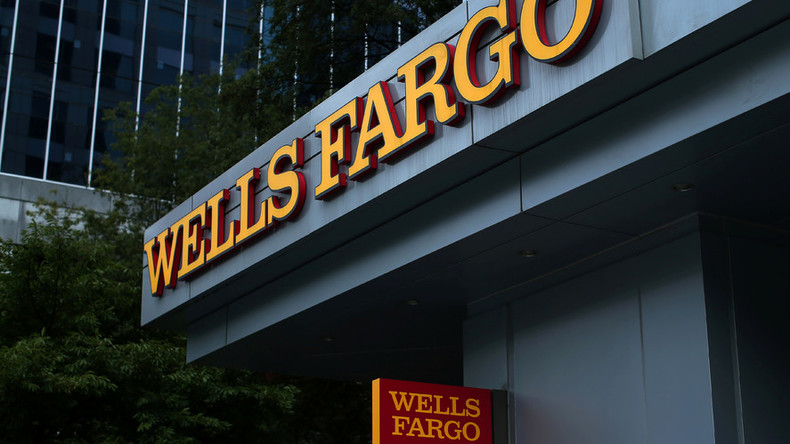 Numerous federal protections are afforded to whistleblowers to shield them from retaliation. But if this is the case, why was former Wells Fargo general manager Claudia Ponce de Leon fired after reporting on some of the bank's now-notorious fraudulent accounts?
Federal labor regulators claim that Wells Fargo knew about its employees creating unauthorized accounts since 2011, but the government may have known about it for just as long. Ponce de Leon filed a federal whistleblower complaint in 2011, but not one investigator or official ever responded to her about it.
The Occupational Safety and Health Administration's (OSHA) whistleblower program was created with the intention of allowing employees the right to report illegal or unsafe behavior in the workplace. They were the people Ponce de Leon needed the most after she was fired for allegedly telling superiors about some of the illegal transactions Wells Fargo employees were conducting.
She is far from the only former Wells Fargo employee who alleges that they were fired as retaliation against whistleblowing. In fact, OSHA has received 91 complaints of retaliation as a result of reporting wrongdoings since 2002, Reuters reported. Thirty-four of those complaints have not been resolved.
It is unknown how many, if any, of the alleged firings had anything to do with the recent scandal. However, Reuters found at least five former Wells Fargo employees who filed complaints of being fired for raising concerns about the use of unauthorized accounts by employees.
Between 2009 and 2014, these five employees filed complaints to OSHA. Three of these cases have been transferred to state and federal courts. However, Ponce de Leon's case has been pending for five years now and another was dismissed by an OSHA investigator. However, the dismissal was later reversed on an appeal by a Labor Department administrative law judge. Wells Fargo reached a settlement with the unnamed employee in 2015.
"It's absolutely outrageous that whistleblowers contacted OSHA as early as 2009 about potential fraud at Wells Fargo, and yet these government bureaucrats failed to do their job," Senator David Vitter (R-Louisiana) told Reuters.
Wells Fargo could just be the tip of the iceberg for OSHA as former agency investigators make accusations of retaliation against the very agency that is meant to protect them. Darrell Whitman filed a whistleblower complaint with the Office of Special Counsel, which handles claims of retaliation against federal employees.
Whitman told Reuters that while working at the OSHA office in San Francisco, he had been assigned to three cases of Wells Fargo employees who claimed retaliation for reporting improper sales tactics. He alleges that he was instructed to close two cases as they were being transferred to a federal court, but he did briefly handle Ponce de Leon's complaint. However, the case was quickly transferred to another investigator.
Susan Kamlet was assigned to Ponce de Leon's case, but it was just one of many cases that required attention, and her manager controlled the priority list.
Whitman's retaliation case claims that he was fired for raising concerns over how the agency handles whistleblower complaints, and Kamlet claims her support for his accounts and concerns over a case of her own resulted in her termination from the agency.
OSHA faces a number of issues, particularly their staff to complaint ratio. Despite the 3,288 whistleblower complaints the agency has received since 2015, they only have 88 full-time investigators who operate out of OSHA's 10 regional offices.