Clinton camp calls WikiLeaks 'Russian propaganda arm' after damaging emails leak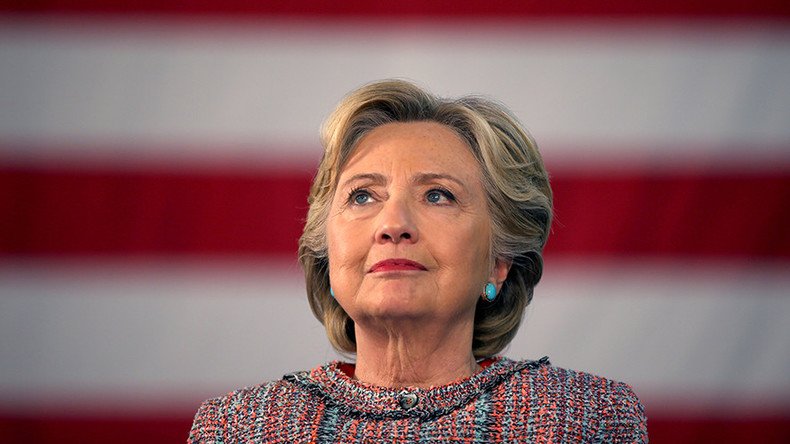 Hillary Clinton's campaign has dubbed WikiLeaks "Russian propaganda," accusing it of supporting Republican candidate Donald Trump. The comments came after a cache of leaked emails from the campaign's chairman were published by the whistleblowing website.
Addressing the site from his Twitter account on Monday, Clinton campaign spokesman Brian Fallon said: "You are no media organization. You are a propaganda arm of the Russian govt, running interference for their pet candidate, Trump."
Fallon also accused the Trump campaign of coordinating with Russia and WikiLeaks – which he says should "cause chills."
Although Trump has been accused by the Clinton campaign of having a close relationship with Russia and President Vladimir Putin, the Republican candidate denied those claims during Sunday's debate.
"...I know nothing about Russia. I know – I know about Russia, but I know nothing about the inner workings of Russia. I don't deal there. I have no businesses there. I have no loans from Russia," Trump said, adding that it "would be great if we got along" with Moscow.
READ MORE: Friendly journos & bankers, attacks on Bernie & Trump: Part 3 of Podesta emails
The Clinton spokesman also said on Twitter that it would be "good reading" to see internal discussions about Trump's taxes. "But WikiLeaks isn't targeting Trump. That tells you something," he said.
But WikiLeaks founder Julian Assange actually claimed in August that the website was indeed aiming to get its hands on Trump's tax returns, telling HBO television host Bill Maher in August that the site was "working on it." WikiLeaks later backtracked on that statement, however, calling it a joke.
WikiLeaks and Assange have been repeatedly accused of anti-Clinton bias during the campaign. However, Assange has referred to both candidates as bad choices on numerous occasions. When asked by Democracy Now in August whether he prefers Trump over Clinton, he replied: "You're asking me, do I prefer cholera or gonorrhea?"
'Nonsense claims'
Fallon's comments come just days after the US government formally accused Russia of hacking into the Democratic National Committee's computer networks and leaking over 19,000 emails in July, stating that Moscow is trying to "interfere" with the presidential election.
Trump chimed in on the topic during Sunday's debate, saying: "...[Clinton] doesn't know if it's the Russians doing the hacking. Maybe there is no hacking. But they always blame Russia. And the reason they blame Russia because they think they're trying to tarnish me with Russia."
Moscow has also denied being involved in the hacks, with presidential press secretary Dmitry Peskov calling Washington's claims "nonsense" last week.
"This is yet another fit of nonsense! Tens of thousands of hackers [try to break into] President Putin's website daily. Many of these attacks can be traced to the United States. Yet we do not blame the White House or Langley every time," Peskov said, referring to the location of US National Security headquarters, Russia 24 TV Channel reported.
Russian Deputy Foreign Minister Sergey Ryabkov called the accusations a political campaign "to whip up anti-Russian hysteria," TASS news agency reported.
Assange has also denied Russia's involvement in the DNC hack, telling RT in August that any so-called evidence against Moscow is "circumstantial."
"In this batch of documents...there are claims that metadata after someone completed a document to PDF conversion, the language of the computer that was used for that conversion had been Russian. It remains circumstantial evidence – some Russians were involved or someone who wanted it to look like Russian was involved with these other media organizations. That is not the case for the materials that we have released."
You can share this story on social media: