'How many Muslim countries has Obama bombed?' Oliver Stone slams US 'world domination' drive
Published time: 11 Oct, 2016 17:56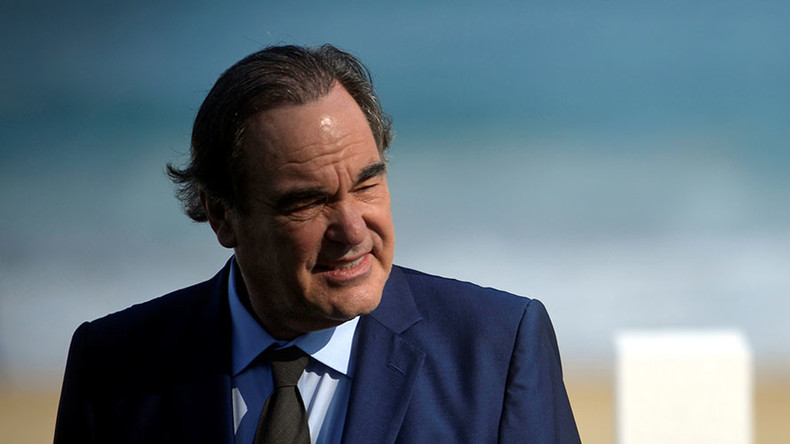 Film director Oliver Stone said that the presidency of Barack Obama is no more benign than that of George W. Bush, as he entered the European leg of his tour to promote 'Snowden', his film that lionizes the NSA whistleblower.
"Obama is just as tough as George W. Bush. He's doubled down on the surveillance state. It's bigger and stronger than ever," 70-year-old Stone told AFP in Paris. "The moment he got into office he turned into a better form of Bush, a more efficient commander but basically believing the same old story that we are under attack every day and all day."
Stone said that Obama promised to reverse the culture of unregulated abuse – marked by extraordinary rendition and Guantanamo during the previous administration – but instead made the violations more widespread and sophisticated, thanks to technology.
The director, best-known for the films 'JFK', 'Wall Street', and 'Platoon', said that Obama has less respect for free speech and tolerance of criticism than his predecessor, who Stone said was "sincere" but misguided.
"Obama has oppressed journalists to the greatest degree yet in American history. He has pursued cases against eight whistleblowers. He has done more to damage truth-telling than even George W. Bush, who lied all the time," Stone told Amnesty International in a separate interview, posted online on Tuesday.
Stone said Obama's motivation was to ensure that the United States continued to "dominate the world."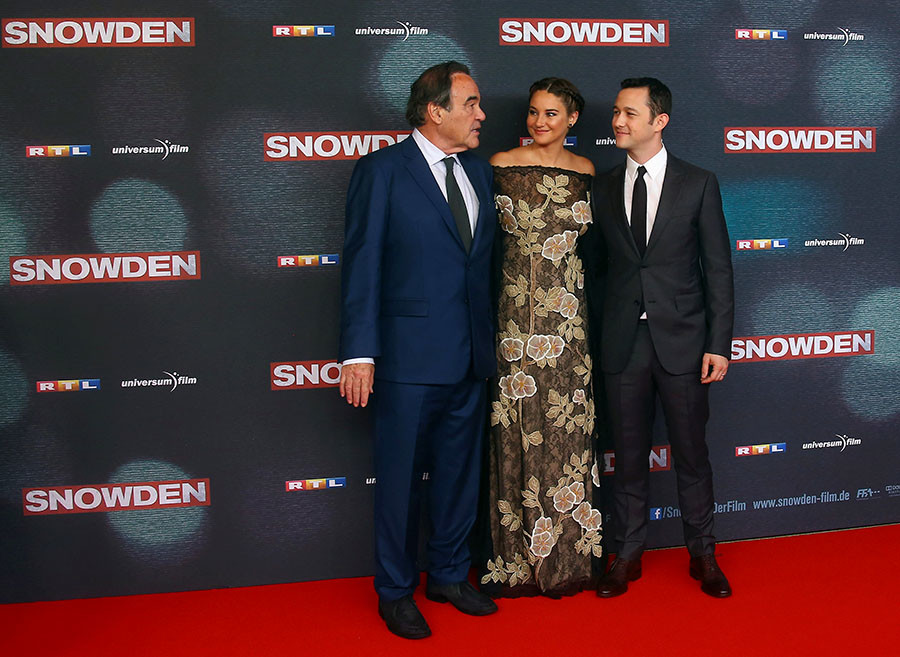 "That desire to control the world is very dangerous," Stone told AFP. "There is no historical record of one empire that can do that successfully... the British Empire tried but that ultimately led to massive wars. The same is resulting from the US desire for tyranny."
"How many wars is America in informally without consent? How many Muslim countries has Obama bombed? How many drone strikes have we used, killing how many people?" the three-time Oscar-winning director went on, in reference to continued US involvement in Libya, Syria and Iraq.
Stone said that the determination to highlight the scope of disregard for established human rights lay behind his desire to film 'Snowden', which has made a modest $20 million at the box office since its release in key markets last month.
"I don't think the general public has yet understood the Snowden revelations, I really don't," said Stone, calling the US public at large "dumb and apathetic."
"US people should be worried about mass surveillance, drone warfare and cyber warfare, which are the issues Snowden presented," the filmmaker added.
Stone reiterated his plea for an official pardon for Edward Snowden, whom he met nine times in Russia. The 33-year-old former NSA worker remains at an undisclosed location within the country, which offered him refuge following his leaks in 2013. Snowden continues to face charges in the US that could see him spend up to 30 years in jail, if found guilty of theft of government property, and revelation of government secrets to outsiders.
"A pardon for Snowden would be the merciful thing to do, the last measure of grace for Obama, who I think is a decent individual, but has been brainwashed by the national security complex," said Stone.