Almost 90% of juveniles tried as adults in New Jersey are black or Hispanic – report
Published time: 11 Oct, 2016 17:23
Edited time: 12 Oct, 2016 12:42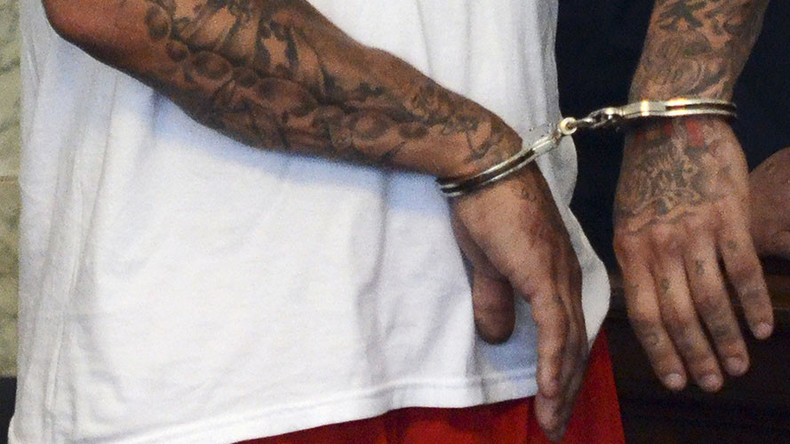 Since 2011, prosecutors in New Jersey requested that 1,251 minors be tried for crimes as adults. Of that amount, 87.6 percent of the juveniles were black or Hispanic, according to a new report.
Of the total 1,251 requests for a minor to be tried as an adult in New Jersey from July 1, 2011 to May 19, 2016, 692 of those requests were granted by judges. Those minors were 87.4 percent black or Hispanic, WNYC reported in a new series, 'Kids in Prison.'
"There are obvious disparities and gross disparities in the exercise of discretion to seek a waiver," Laura Cohen, director of the Criminal and Youth Justice Clinic at Rutgers Law School, told WNYC.
According to a 2011 report by the US Department of Justice National Institute for Corrections, black youth constitute about two-thirds of minors in the adult criminal justice system and are about nine times more likely than white youth to receive adult prison sentences.
For most of the period from 1985 to 2009, black youth involved in delinquency cases were more likely than white youth to be waived up for both person and drug offenses, according to a 2012 report, Delinquency Cases Waived to Criminal Court 2009, by the National Center for Juvenile Justice and Office of Juvenile Justice and Delinquency Prevention.
Citing data from the New Jersey Administrative Office of the Court, the youngest of the 692 minors "waived up" to be tried as adults in New Jersey were 14 years old when they were charged. Not all the minors were found guilty, and not all went to prison, WNYC reported. But if they did receive a prison sentence, they were sent to adult prison.
One of those minors was Jamal, from Union, New Jersey, who was 14 when he robbed a man at gunpoint for his car keys, phone, and money, WNYC reported. Jamal never shot his gun, but was still tried as an adult and sentenced to nine years in prison.
"My public defender kept saying I was OK, because I was too young to get waived up. I was 14," said Jamal, now 18, using a pseudonym. "Then she said they're talking about waiving me up, and that's when everything changed .... But I didn't think I was going to come to prison."
"My record as a juvenile kept showing violent crimes, so I guess they just got tired of me," he added.
At least 152 inmates currently in the New Jersey prison system are there for crimes committed as minors; 93 percent of those people are black or Latino, according to WNYC. The most common of their crimes was robbery, and 20 percent of them received sentences of 10 or more years. All but two of these inmates are male. Minors at adult prisons in the state are housed away from adults until they turn 18.
As of March 1, a minor in New Jersey cannot be sent to an adult prison but can be prosecuted as an adult, meaning they are subject to heftier sentences. But the new law is not retroactive, so juvenile inmates in adult prisons as of that date will have to remain there.