Nearly 7k Texas detainees died while in custody from 2005 to 2015 – report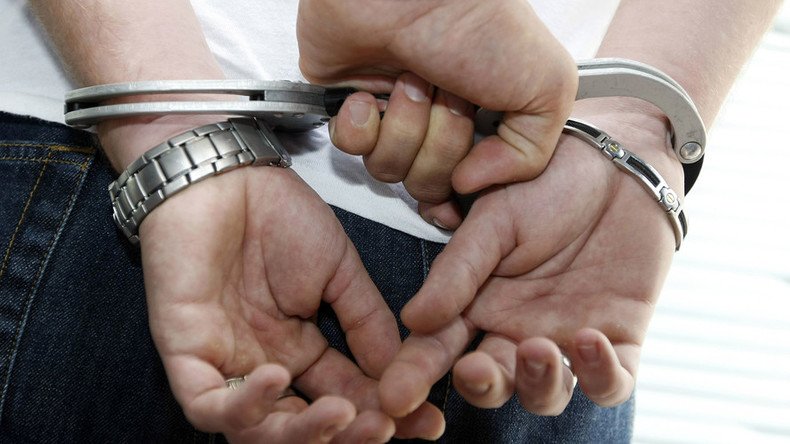 Almost 7,000 individuals in Texas died while in prison or police custody from 2005 to 2015, nearly 2,000 of whom had not been convicted of a crime, according to a new report. Latinos died of justifiable homicides at higher rates.
According to the Wednesday report from the Texas Justice Initiative, there were 6,913 total incidents of people dying in custody in the state over the course of the decade.
Seventy percent of those individuals died of natural causes, 11 percent committed suicide, and 8 percent died in a "justifiable homicide."
Another eight percent died from either drugs and alcohol, accidental injury, or other reasons.
The Texas Justice Initiative was created by University of Texas at Austin postdoctoral fellow Amanda Woog.
"We can't have an informed conversation about who's dying at the hands of police or who's dying in jails, if we don't literally know who's dying and how they're dying," said Woog, according to ABC affiliate WFAA.
"I think this information can help us get to the bottom causes of mortality in the criminal justice system and with that lead us to solutions," Woog added.
Sixty-eight percent of the individuals died while in prison, 16 percent died while being arrested, and another 16 percent died in a county or city jail.
Whites accounted for 42 percent of the deaths in custody. African-Americans accounted for 30 percent, and Latinos for 28 percent.
Non-natural deaths among whites tended to be due to suicide, which accounted for 50 percent of non-natural deaths for both white men and white women.
The story was different for black and Latino men, however. Among those groups, justifiable homicide accounted for 30 and 34 percent of non-natural deaths, respectively.
Each time a person in Texas dies while in jail, prison, or police custody, the death must be reported to the Texas Attorney General's office.
While Texas offers more details on deaths in custody than most jurisdictions in the country, the state offers little information on what exactly happened. Woog says she would like the deaths to be reviewed further, and suspects that such examinations would cause some deaths in the "natural causes" category to be reclassified.
"If someone wasn't charged, then maybe the person filling out the form didn't think they could say that a homicide had occurred," Woog told WFAA. "But the injuries might be consistent with someone having been attacked."
One of the highest-profile Texas cases of deaths in police custody was that of Sandra Bland, a 28-year-old black woman. She was pulled over for a minor traffic violation, and Texas state trooper Brian Encinia threatened to drag Bland out of her car and "light [her] up" with a Taser if she didn't exit her vehicle. After Encina took her into custody at the Waller County jail, Bland was found hanging from her cell ceiling by a noose made from a trash bag.
Her death was ruled a suicide, and Texas allowed an independent panel to scrutinize the jail and its implementation of policies. The review found that the jail but it had inadequate policies addressing mental health and noted that officers "dehumanized" inmates.
California is the only other state to offer transparency in the way that Texas does. The California Attorney General's office debuted 'Open Justice' in 2015, which includes detailed information about the state's deaths in custody.
You can share this story on social media: