Serious problems uncovered at jail where activist Sandra Bland died – report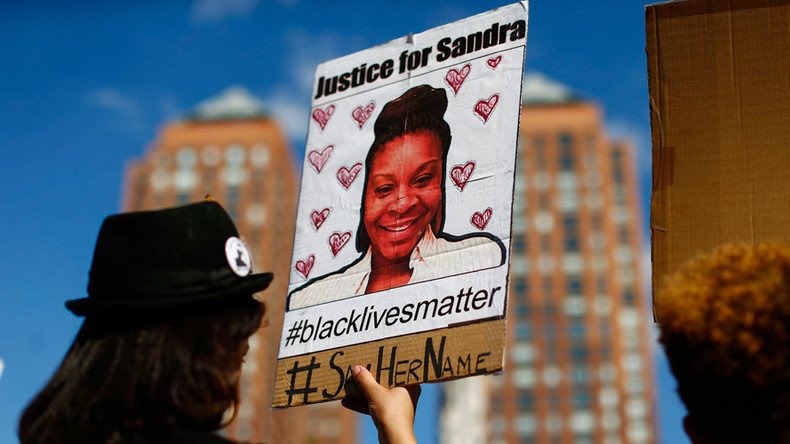 The Texas jail where black activist Sandra Bland was found dead suffers from a variety of problems and needs to undergo serious reforms, including body cameras for officials, improvements in mental health screening, and the building of a brand new facility.
Back in July 2015, Bland was taken into custody after she was pulled over for a minor traffic violation by Texas state trooper Brian Encinia. During the stop, Encinia threatened to drag Bland out of her car and "light [her] up" with a Taser if she didn't exit her vehicle. After Encina took her into custody at the Waller County jail, Bland was found hanging from her cell ceiling by a noose made from a trash bag.
In the wake of her death, which was ruled a suicide, officials in Waller County, Texas agreed to allow an independent panel scrutinize the jail and the implementation of policies there. The review did not specifically address issues relating to Bland's death, but it highlighted inadequate policies addressing mental health and noted that officers "dehumanized" inmates.
"Presently, deputies screen arrestees for mental and medical problems, but this is not an accurate or efficient process," the report reads, according to the New York Times. "Deputies do not possess the training or expertise to evaluate the medical and mental health needs of inmates."
When Bland was taken into the jail, she informed officers that she had attempted suicide in the past and that she was on medication for epilepsy. The report said that "suicide prevention measures are applied in a less than optimal manner," the Guardian reported.
Additionally, investigators found that staff did not conduct enough in-person checks on potentially suicidal inmates, nor did it indicate whether workers completed training on how to deal with such prisoners. As a result, the panel suggested having medical specialists take over the medical and mental screening process.
The report calls on officials to equip officers with body cameras and to create new storage solutions for video footage, the Associated Press reported. The cell in which Bland was found dead was not covered by a camera. According to Waller County Sheriff Glenn Smith, staff is going to take part in "de-escalation" training starting in June, and he has already applied for a state grant in order to buy cameras.
Meanwhile, the jail itself was called inadequate by the panel, which recommended building a brand new one. Smith said that would require approval from county officials.
Bland's death, which occurred not long after Bland had moved to Texas, sparked intense protests and rallies by Black Lives Matter activists. Trooper Encinia was ultimately fired and indicted for perjury, though he pleaded not guilty in late March. Encinia originally said he removed Bland from her car because she was being combative, but the grand jury was persuaded otherwise by footage that showed him threatening her with a Taser.
None of the staff from the Waller County jail were indicted.
You can share this story on social media: