'Intentional discrimination': Yahoo CEO hit by lawsuit claiming male colleagues illegally purged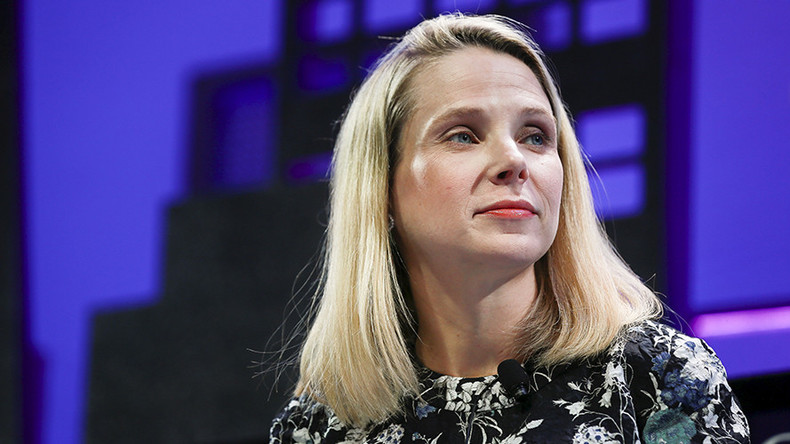 A former media executive at Yahoo has filed a lawsuit against the internet giant, accusing it of an illegal purge of male employees. He specifically pointed at CEO Marissa Mayer, who he claims is running a gender-based discrimination campaign.
Scott Ard joined Yahoo in September 2011 as a senior editor for Yahoo's media section – Media Org – but was unexpectedly fired in January 2015. Ard, now editor-in-chief of the Silicon Valley Business Journal, believes that his termination was not linked to his performance, but rather to his gender.
Ard filed a complaint in federal district court in San Jose, accusing Yahoo and its management, including CEO Mayer, of discrimination "based on gender or any other personal bias."
In his lawsuit, Ard mentions the so-called QPR Process, which stands for Quarterly Performance Reviews, a performance rating system that Yahoo adopted shortly after Mayer became the president and the CEO in the summer of 2012.
"Marissa Mayer became CEO on a wave of optimism and then engaged in a sleight of hand to terminate large numbers of employees without announcing a single layoff," Ard's lawyer wrote on his behalf.
The former Yahoo employee believes that on several occasions the QPR Process resulted in termination of more than 50 workers within just a one-month period. Ard suspects "intentional discrimination," backed by Mayer and two of other female executives ‒ Kathy Savitt, former chief marketing officer, and Megan Liberman, editor-in-chief of Yahoo News.
On one occasion, Ard recalled, Savitt's subordinate Susan Kittenplan looked to hire a female executive for the position of editor-in-chief of Autos Magazine.
"I know that sounds bad," Kittenplan told the plaintiff at the time, according to Ard.
Ard also supported his belief of "intentional discrimination" with a case in which Savitt allegedly downgraded a male employee's rating, saying: "He just annoys me. I don't want to be around him."
"Mayer agreed that Savitt's biased feelings... were sufficient justification to downgrade his review," the complaint read.
Ard says that of the approximately 16 senior-level editorial employees hired or promoted by Savitt over a year and a half, 14 of them ‒ or 87 percent ‒ were female.
In the lawsuit, Ard also accuses Liberman of "unilaterally" lowering the scores of three men whose performances he had evaluated, while she maintained the scores of two women.
Ard insists that Mayer and her executives violated several local and federal statutes, namely California's Worker Adjustment and Retraining Notification Act as well as what is known as "the WARN acts" of Worker Adjustment And Retraining Notification, specifically nine of its provisions. He says his termination was also in violation of the California Fair Employment and Housing Act, or FEHA.
The accusations leveled by Ard in his lawsuit are reminiscent of those of made by another male ex-Media Org worker who sued Yahoo in February.
Gregory Anderson accused Yahoo and specifically Savitt of bias against men, saying that she
A trial for his case has been scheduled for May. Anderson and Ard are also represented by have the same lawyer, Palo Alto-based Jon Parsons.
You can share this story on social media: