CIA claims ability to predict 'societal instability' just days away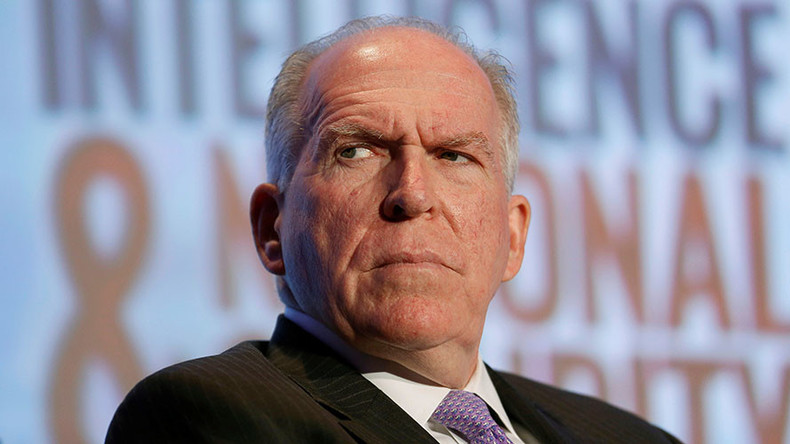 "Three to five days" is all the time the CIA needs to predict the "development of social unrest" in many cases, the agency's newest office deputy director says. Open source data and deep learning algorithms are behind the forecasts built for policymakers.
Out of the Directorate for Digital Innovation, the CIA's first new official division in over a half-century, comes a whole new kind of secretive data gathering.
In less than a year since its opening, the office has "significantly improved its 'anticipatory intelligence," according to NextGov, which co-hosted an event featuring the CIA's Deputy Director for Digital Innovation, Andrew Hallman, at a conference earlier this week.
Intricate algorithms and other systems are propelling forward what intelligence officers have tried to do on their own for so long, accurately anticipate or alter events before they occur. Along with tracking the typical money laundering and the comings and goings of extremists, now it is purported that CIA officers may, in certain circumstances, foresee public disturbances as far ahead as a few days into the future.
"We have, in some instances, been able to improve our forecast to the point of being able to anticipate the development of social unrest and societal instability some I think as near as three to five days out," said Hallman on Tuesday during The Next Tech event, also hosted by Government Executive. The event was one of the breakouts of Fedstival, a four-day conference on new technologies adopted by the US government.
How exactly such crucial knowledge could be obtained to predict three to five days in advance is naturally secretive, as is the data itself, but it reportedly involves deep learning, a type of machine learning that incorporates not just various forms of data, but also cloud computing.
"What we're trying to do within a unit of my directorate is leverage what we know from social sciences on the development of instability, coups and financial instability, and take what we know from the past six or seven decades and leverage what is becoming the instrumentation of the globe," Hallman said.
Hallman also said that before this advancement, it was "much harder to convey confidence for the policymaker who may make an important decision from advanced analytics with deep learning algorithms."
Now in the digital age of government intelligence, those in the policymaking fields are more likely to trust what is clear to the intelligence officers, Hallman said.
This combination of both open source and classified data as well as machine learning has benefited analysts with a "tremendous advantage," CIA Director John Brennan said in July, according to NextGov.
You can share this story on social media: