Ex-GOP lawmakers trash 'unqualified' Trump in open letter attacking Republican candidate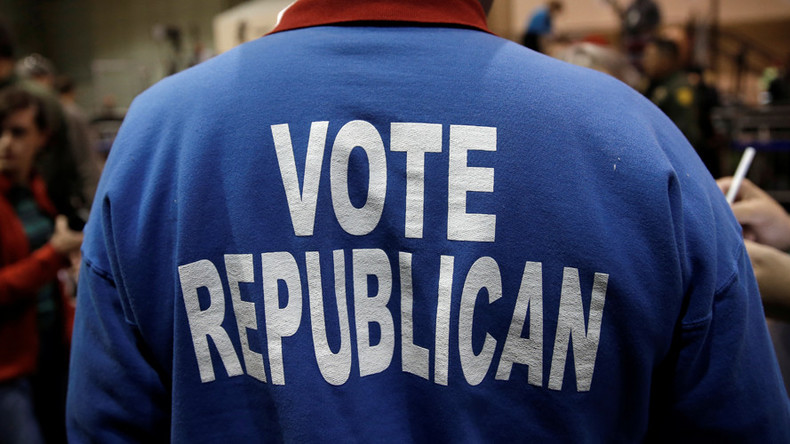 In an astonishing open letter rebuke, 30 former Republican lawmakers have come out against the party's presidential candidate Donald Trump, labeling him as unfit to govern.
With barely a month to go before the US presidential election, the group of former GOP politicians have lent their signature to a document which effectively endorses Democrat Hillary Clinton by calling Trump a "danger" to the nation.
While the letter makes no mention of the former secretary of state, the new round of opposition from prominent Republicans serves as another example of how many within the party remain unconvinced by Trump's bid for the White House.
The letter was circulated by former chairman of the American Conservative Union Mickey Edwards, as well as retired US congressman Tom Coleman, report CNN.
Donald Trump's capacity to be president is questioned in the letter, which describes him as "manifestly unqualified" to lead the country. The signatories also suggest the controversial billionaire businessman's unexpected rise to become the GOP candidate has made a "mockery" of the party's principles.
"In nominating Donald Trump, the Republican Party has asked the people of the United States to entrust their future to a man who insults women, mocks the handicapped, urges that dissent be met with violence, seeks to imposes religious tests for entry to the United States, and applies a de facto ethnicity test to judges," reads the document, seen by NBC News.
It continues: "Every day brings a fresh revelation that highlights the unacceptable danger in electing him to lead our nation."
The letter also appears to reference Trump's comments about a fallen US soldier Humayun Khan earlier this year, in which he suggested the Muslim man had "sacrificed nothing" for this country.
"His public statements are peppered with lies," the Republican figures write. "He belittles our heroes and insults the parents of men who have died serving our country."
READ MORE: 'Unacceptable': Republicans blast Trump comments about family of slain Muslim soldier

Signatories of the anti-Trump open letter include ex-OECD representative Constance Morella and William F Clinger, who helped investigate Bill Clinton's administration over "unethical" sacking of White House staff in the 1990s.
Known as the Travelgate controversy, no charges were eventually filed. But it raised questions over Hillary Clinton's involvement in trying to engineer positions for the family's allies, as well as accusations of false statements.
A rival to Richard Nixon for the Republican nomination in 1972, Pete McCloskey Jr also reportedly backed the Trump opposition.
A full list of the notaries can be found here.
The former officials represent battlegrounds states like Virginia, Ohio, Pennsylvania, and New Hampshire.
You can share this story on social media: