Fancy Bears hacker group releases emails claiming cover-up of US athletes' drug tests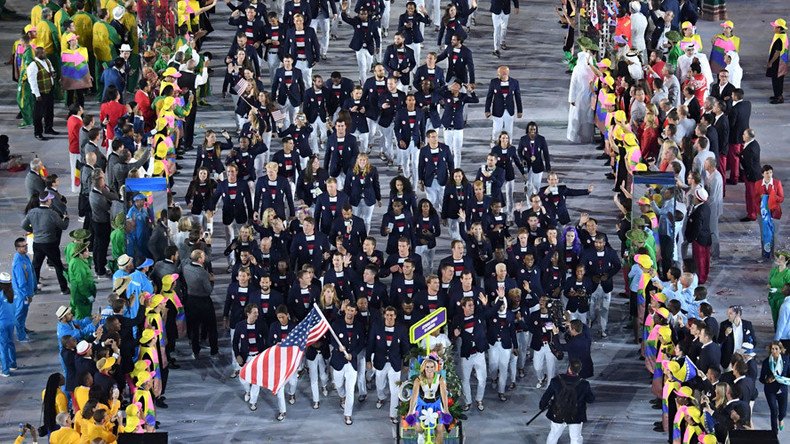 The hacking group Fancy Bears, as part of its so-called #OpOlympics, has released emails between US Anti-Doping Agency (USADA) employees that it says proves that American athletes have taken banned substances.
On Thursday, Fancy Bears released email correspondence between USADA science director Dr. Matthew Fedoruk and Dana Leenheer, Therapeutic Use Exemption (TUE) & Drug Reference Specialist. The hacking group claimed that the exchange "reveals that USADA covers up many athletes using prohibited substances. As evidence, see the table containing the data of more than 200 American athletes who have USADA and other organizations' permission to take banned drugs."
The five sports with the largest number of TUE certificates issued in 2015 were cycling, track & field, triathlon, swimming and ski/snow sports, Fancy Bears said, citing Fedoruk's files. In total, 583 such TUE certificates were granted to American athletes last year, including multiple substances for some athletes.
Fancy Bears also accused Fedoruk and the USADA of covering up genuine drug tests for American and other athletes, as well as "the use of banned substances under the guise of sports nutrition." The hacking group promised that there would be more leaks to come.
'Therapeutic' doping systems prone to abuse, author of WADA report on Russia admits
The email release comes one day after the World Anti-Doping Agency (WADA) claimed that the hacking group tampered with the data it obtained.
"It should be noted that in the course of its investigation, WADA has determined that not all data released by Fancy Bears (in its PDF documents) accurately reflects WADA's Anti-Doping Administration and Management System (ADAMS) data," the agency's statement read.
Fancy Bears first came to prominence on September 13, when they published the first batch of WADA documents that included medical tests of tennis superstars Serena and Venus Williams, along with Rio Olympic gold medalist gymnast Simone Biles.
The group then published new leaks every two days, with lists coming out on September 15, 17 and 19. Those lists also included high-profile names.
READ MORE: Top US athletes deny cheating after hackers show usage of banned substances
On September 23, Fancy Bears released the names of athletes from 13 different nations, along with their drug test results. The list detailed the drug tests of 41 total athletes from Australia, Canada, Croatia, Denmark, Germany, Great Britain, Italy, Japan, Serbia, South Africa, Switzerland, Sweden and the United States.
You can share this story on social media: