#IfISeeAClown new trend in US amid creepy encounters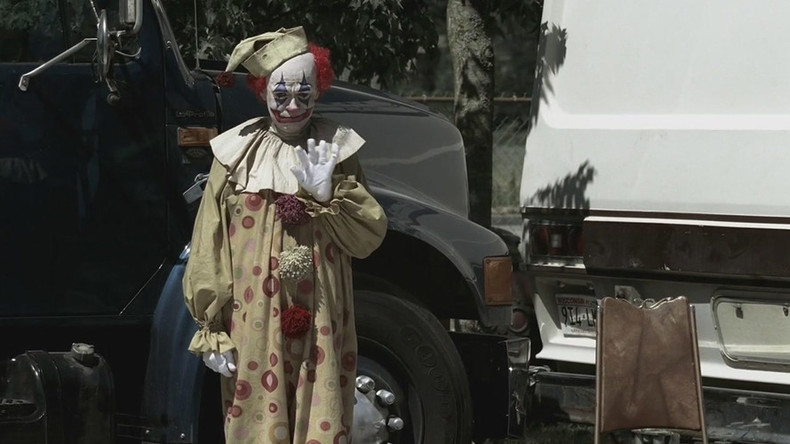 Following a series of creepy accounts of threatening clowns roaming the US, the hashtag #IfISeeAClown is trending on social media.
A worrying number of reports of clown sightings have emerged from 28 states across the US over the last few months, which have led to school closures and arrests.
READ MORE: Teens charged with 'terroristic threats' after creepy clown abduction posts on Facebook

Some of the clown spottings have turned out to be hoaxes, but a number of schools have had to close following threats made by social media accounts owned by alleged clowns.
A 13-year-old girl was arrested in Virginia on Monday for soliciting the services of a clown on social media to kill her teacher. Four teenagers were arrested in Georgia for making threats about abducting children while dressed as clowns.
On Friday a school in Reading, Ohio was closed after a woman was reportedly attacked by a clown who had threatened students at the school.
The social media response to the creepy clown sightings show just how many people are afraid of clowns in general.
Not everyone was spreading anti-clown tweets. Some social media users were concerned for unsuspecting clowns who might stumble on the hashtag.
While clown lovers said they would be happy to come across a clown.
Many couldn't resist using the hashtag to reflect on the US elections and its candidates.