6-yo victim of Townville elementary school shooting dies in hospital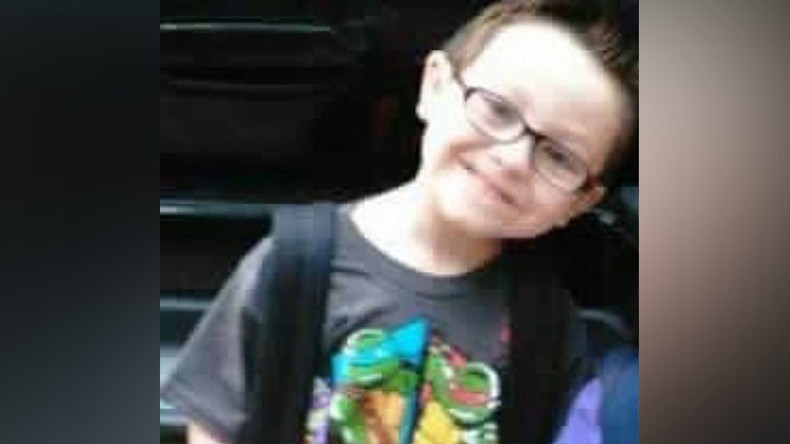 Six-year-old Jacob Hall, injured on Wednesday in a shootout at a South Carolina elementary school, died in hospital, the county coroner said Saturday.
Jacob died at Greenville Health System Children's Hospital on Saturday at 12:56pm local time, according to Anderson County Coroner Greg Shore.
"Unfortunately he's lost the battle," Shore told Reuters, adding an autopsy is to take place Sunday.
"God took his strongest soldier. Jacob will be with us forever and always in our hearts," Jacob's brother Gerald Gambrell wrote in a Facebook post.
READ MORE: 6yo 'clings to life' after Townville school shooting
The boy was shot in the leg by a 14-year-old teenager, who opened fire on a group of first-graders at a playground at Townville Elementary School. The bullet hit an artery and he lost a lot of blood, local media reported.
Jacob was revived twice – once on the way to hospital and once during surgery. He suffered severe brain trauma and was on life support, according to his family.
Another 6-year-old boy and a teacher who also suffered injuries in the incident were discharged from hospital earlier in the week, according to NBC News.
The suspected gunmen is believed to be 14-year-old Jesse Osborne, who also stands accused of killing his own father, Jeffrey Osborne, just before he opened fire at Townville Elementary School, investigators from the Anderson County Sheriff's Office said.
READ MORE: 3 injured in S. Carolina elementary school shooting; teenage suspect in custody
Osborne was charged as a juvenile on Friday with murder and three counts of attempted murder. Authorities say they are unaware of any link between the shooter, who was home-schooled, and the victims.