3 injured in S. Carolina elementary school shooting; teenage suspect in custody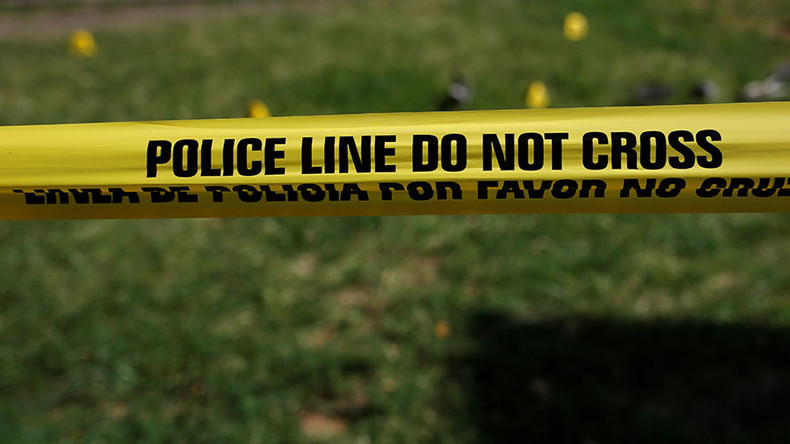 Two children and an adult were injured at a school shooting in Townville, South Carolina. The suspected shooter, a teenager, is in custody, police said. Townville Elementary School has been evacuated.
The two students were airlifted to the pediatric center at Greenville Health System, while the teacher was taken by ambulance to AnMed Medical Center. The children are being treated for non-life threatening injuries, said the coroner, according to the Greenville News.
One 6-year-old is in critical condition, while the other 6-year-old student and the teacher are both listed in good condition, WSPA reported.
The shooting occurred just before 2pm local time, Lieutenant Sheila Cole of the Anderson County Sheriff's Office told WHNS.
A death is also being investigated in Townville about a mile and a half from the school, but it is unclear if the incidents are connected, Anderson County Coroner Greg Shore said.
Jeffrey Osborne, 47, was found dead from gunshot wound at that location. He was believed to be the suspected shooter's father, WYFF reported.
Deputies and a SWAT team from the Oconee County Sheriff's Office are helping the Anderson County Sheriff's Office to secure and clear the school, Oconee Sheriff Mike Crenshaw said in a statement.
Townville Elementary has 286 students in pre-kindergarten through 6th grade. It is a part of Anderson County District 4, according to the state Department of Education. Students were taken to a nearby church after the school was evacuated.
There is no active threat, police said.
Townville is located in the northwestern part of South Carolina, off Interstate 85 and not far from the Georgia state line. It's population is just under 4,000 people.