Clinton calls for 'National Service Reserve' for millennials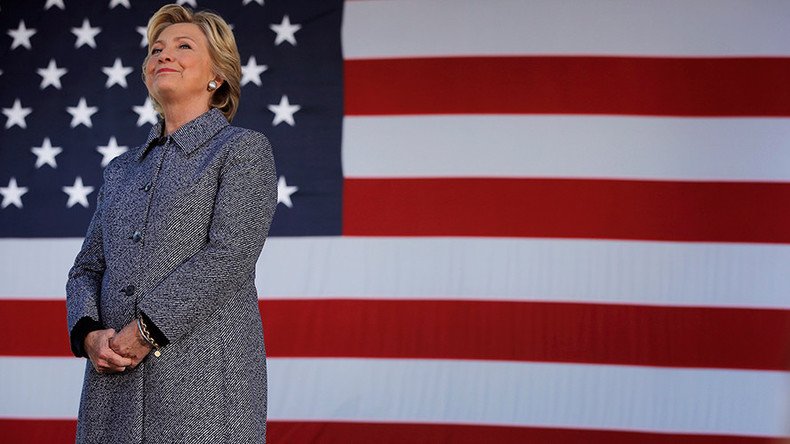 Hillary Clinton wants to enlist young Americans into a national service program, where they would assist the government with anything from disaster relief to public works. The proposal is part of her push to win over millennial voters.
The Democratic presidential candidate announced the "National Service Reserve" plan on her campaign website on Friday. Clinton aims at recruiting five million Americans between the ages of 18 and 30 to help local, state and federal governments cope with a range of problems, "from natural disasters in places like Baton Rouge or emergency relief in places like Flint, MI to addressing the epidemic of addiction in places like New Hampshire."
"The Reserve will provide a vehicle for the sense of civic ownership and responsibility that Clinton has felt throughout her life, bringing Americans from all backgrounds together in common cause to make a difference where they live," the campaign said.
In exchange for serving, the reservists would be eligible for college credit, time off from work, or even a "modest stipend" based on financial need, the announcement explained. Clinton said she would negotiate the benefits with colleges and corporations.
Millennials are eager to volunteer and serve, the campaign argued, citing as example that the number of applications to AmeriCorps is five times greater than the number of openings in the paid service organization.
The former secretary of state also said she wanted to triple the size of AmeriCorps from 75,000 to 250,000 members and expand the Peace Corps. The expansion would also create new volunteer opportunities for Americans over 55, the campaign said.
The Peace Corps was established in 1961 by President John F. Kennedy, as a way for Americans to "promote world peace and friendship" abroad. Its domestic version, AmeriCorps, was set up by President Bill Clinton in 1993.
Though Clinton's campaign floated plans to expand AmeriCorps in August of last year, the Democratic candidate is currently amid a major push to appeal to young voters. Polls show the demographic that decisively contributed to electing Barack Obama in 2008 and 2012 is far less enthusiastic about Clinton.
A mid-September Quinnipiac poll showed Clinton just 5 percentage points ahead of the Republican candidate Donald Trump in the 18-to-34 age bracket, with Green Party's Jill Stein and Libertarian Party's Gary Johnson making a surprisingly strong showing.
Clinton has responded by dispatching surrogates with appeal to younger voters to campaign for her at college campuses in battleground states like Ohio, Florida and North Carolina. Among the speakers were Senators Elizabeth Warren (D-Mass.) and Bernie Sanders (I-Vermont) – Clinton's rival in the primaries – as well as First Lady Michelle Obama.
She also appeared on the comedy show "Between Two Ferns" and promised free community college education and debt-free college plans for families making less than $125,000 a year.
You can share this story on social media: