Allow 'After-School Satan' programs or face costly lawsuits, school told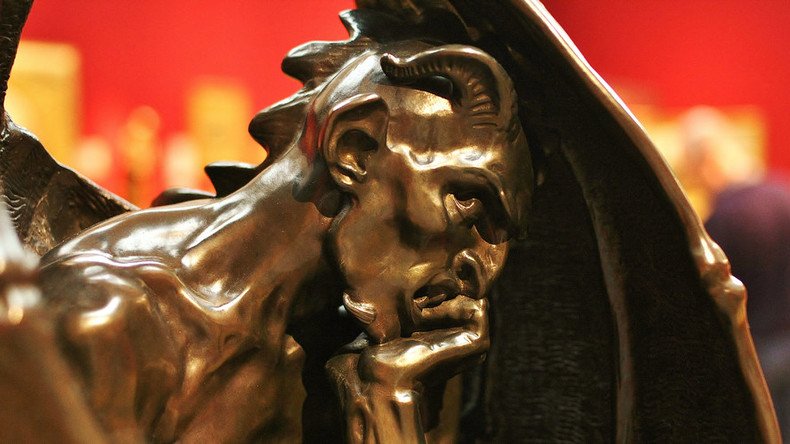 A lawyer hired by a school district in Washington state has advised education officials that The Satanic Temple must be allowed to hold 'After-School Satan' programs.
Attorney Duncan Fobes told Mount Vernon School District that it could face costly litigation, which it would likely lose, if it prevented the The Satanic Temple from holding after-school programs for children at its facilities, the Skagit Valley Herald has reported.
The Temple announced its intention to hold the clubs earlier this year in response to a Supreme Court ruling allowing evangelical religious programs to operate in schools.
READ MORE: Satanic Temple rolls out after-school program for kids
Nine clubs, including one in Mount Vernon, have been set up around the US and the Temple said they are specifically targeting schools which host a Good News Bible Club. The interdenominational Christian program operates in more than 3,500 public schools across the US.
Satanic Temple of Seattle spokesperson Tarkus Claypool said a parent brought the Bible club to its attention over concerns the club was teaching children to evangelize to other children, KOMO reports.
One of The Satanic Temple's founders, Lucien Greaves, said the after-school clubs try to bring diversity to the religious opinions children are exposed to in school. He claimed the Good News Club instils children "with a fear of Hell and God's wrath."
The religious freedom campaign group says it does not believe in or worship Satan but instead views him as a metaphor for rebellion and rational inquiry. The group recently made headlines for establishing their headquarters in Salem, Massachusetts, the town famous for the colonial era witch trials.
However, at a Mount Vernon School Board meeting this week, concerned parents spoke out against the Temple's application for an afterschool club.
Mike Cheek, who has grandchildren in the district, said, "This is going to be infectious and widespread… I know that if there is anything to do with Satan, it is dark and it is evil."
The district cannot ban the club from school property unless it uses hate speech, incites violence or includes pornography.
Board President Rob Coffey said the district's hands are tied. "We must make our facilities available... We must make them available whether we like the group or not. There really is no opportunity for us to say no to the Satanic Temple or the After School Satan Club."
You can share this story on social media: