Satanic Temple to establish HQ in historic home town of Salem Witch Trials (PHOTO)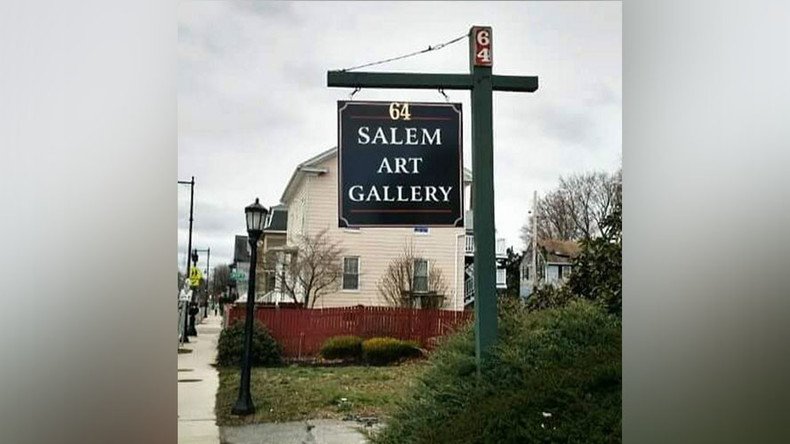 The Satanic Temple has conjured up a surprise for Massachusetts residents by setting up its international headquarters in a Salem house previously used to prepare dead bodies for burial.
The religious freedom campaign group hit headlines in recent months after launching 'After School Satan' clubs for children in the US and opening an Alaskan council meeting with a prayer to the Lord of Darkness.
READ MORE: 'Hail Satan': Alaskan council meeting opens with prayer to Lucifer (VIDEO)

Now the Satanic organization, which uses Lucifer as a symbol of rebellion, are taking their office of the occult to the city where 20 so-called sorcerers were put to death during the Salem Witch Trials in the late 1690s.
The headquarters will officially open at 64 Bridge Street, Salem, just 650 yards (600 meters) from a Catholic church and close to Carlton Innovation elementary school, on September 23. Built in 1882, the Victorian-era property was formerly a funeral home.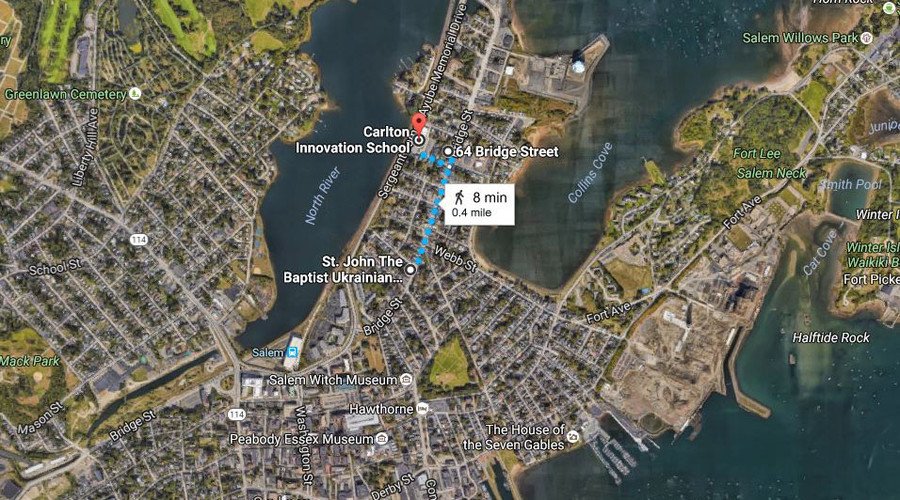 Residents have been "unsettled" by the news of the Satanic HQ, the Boston Herald reports. It's due to act as an art gallery and a "witch-hunt" museum.
The building will also house a 7.5ft (2.3 meters) tall bronze statue of the group's goat-headed deity, Baphomet. The winged-beast has been associated with the Knights Templar and also featured in Dan Brown's religious mystery bestseller, the Da Vinci Code.
The Satanic Temple had previously attempted to have a statute of the cloven-hooved idol and pentagram displayed in public in Oklahoma City. They also pushed to position a statue of a Satanic idol on Capitol grounds in Little Rock, Arkansas - alongside a monument of the Ten Commandments.
Satanic Temple spokesperson Lucien Greaves claims the temple's nerve center "isn't an attack on anyone" and urged neighbors not to worry.
"Salem emerged as an obvious choice to be established as the base for our operations. In addition to Salem's history and proximity to the intellectual hub of Boston, the people we have spoken to have been incredibly friendly and supportive,"Greaves said.
He added: "The irony that a town which once executed people because of alleged ties to Satan will now be hosting the headquarters of the world's largest satanic organization is not lost on us.
"The fact that we have a home in Salem is testament to the progressive mentality of the people there, and the local government's support for plurality."
On its website, the group point out that they do not promote a belief "in a personal Satan" but instead are pushing to "embrace rational inquiry removed from supernaturalism and archaic tradition-based superstitions."
Witch trials carried out in Salem between 1692-93 resulted in the execution of 20 people, 14 of whom were women. Many more people accused of dabbling in the dark arts died in prison. One man, Giles Corey, was crushed to death for refusing to participate at trial.
WATCH MORE:
You can share this story on social media: