Texas quakes man-made, caused by wastewater injections – satellite data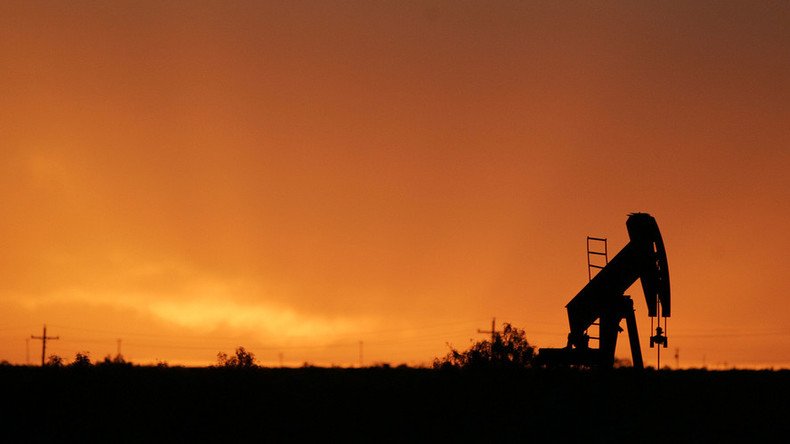 Five earthquakes which shook Texas in 2012 and 2013 were caused by wastewater injections during drilling for oil and gas, scientists said after analyzing satellite radar data.
A series of earthquakes struck near the town of Timpson in eastern Texas over the course of a year and a half, with the team of American and British researchers looking into the most powerful of them, which took place in 2012 and reached a magnitude of 4.8.
The researchers used Interferometric Synthetic Aperture Radar, or InSAR, to track the ground movements in the quakes and establish that their causes weren't natural.
"Our study reports on the first observations of surface uplift associated with wastewater injection. The detection of uplift when combined with well-injection records provides a new way to study wastewater injection," study co-author William Ellsworth, a geophysics professor at Stanford's School of Earth, Energy & Environmental Sciences, told the university's website.
The scientists examined four high-volume wells near Timpson, which had around 760 million liters of wastewater pumped into them annually at peak activity.
The satellite data revealed that the two deep wells west of the town were responsible for the quake, while the shallow wells in the east were not connected to it.
According to the paper, published in the journal Science, the wells, which had wastewater injected at the depth of over 1 mile, lie directly above where the earthquake occurred.
"The area was shaken pretty thoroughly over a period of about 18 months," Ellsworth said, adding that the tremors stopped only when the injections were drastically decreased.
The scientist stressed that it's crucial to understand the geology of the area for the injections of waste water to be safe.
"The recent upturn in seismicity in Oklahoma and Kansas commonly happens where injection occurs close to the crystalline basement, so we're getting lots of earthquakes in those places," Ellsworth said.
"Injecting at shallower depth above a blocking formation would reduce the ability of the pore pressures to migrate to the basement and activate the faults," he added.
READ MORE: Humans causing Texas quakes since 1925, long before fracking – study
Cornell University seismologist Rowena Lohman, who wasn't part of the research, told AP that the satellite data has proven to be a useful addition to the measurements made on the ground as wastewater injections were previously also blamed for the Texas quakes.
You can share this story on social media: