Fire rips through California house, forces nearby residents to evacuate (PHOTOS, VIDEO)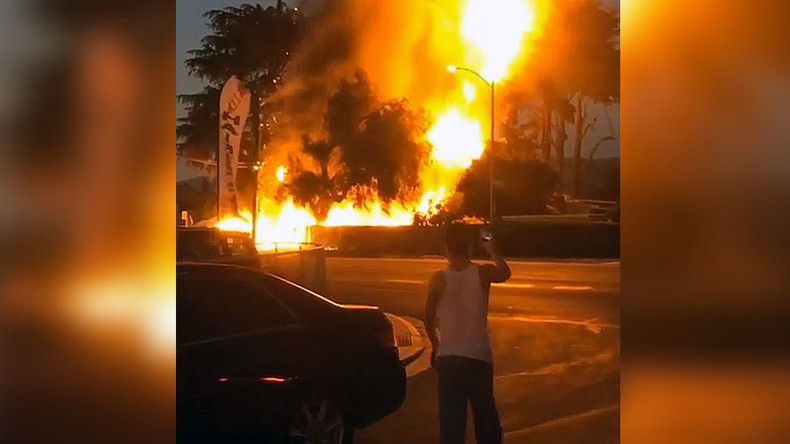 A massive fire has ripped through a house in East San Jose, California, forcing nearby residents to evacuate their homes. Firefighters say they have since managed to get the blaze under control.
Around eight houses had to be evacuated near the fire, which was located at a residence near the intersection of Lieb Court and South White Road.
Photos on social media showed the fire from a nearby road, with drivers taking pictures of the blaze.
The blaze, which is believed to have been fueled by gas, was reported at 7:17pm local time, according to fire officials cited by local CBS affiliate KCBS. It was brought under control at around 9:45pm.
Fire officials said they were able to largely save most of the homes near the blaze.