Sandra Bland family reaches $1.9mn settlement in wrongful death lawsuit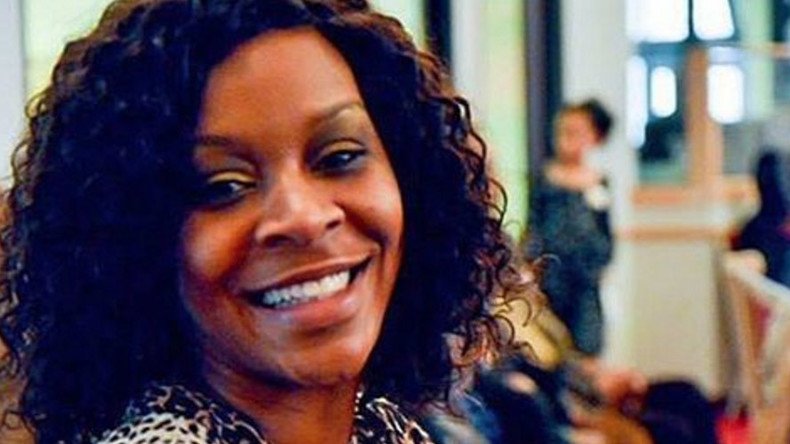 A settlement has been reached in the case of Sandra Bland, the black woman who died in July 2015 under suspicious circumstances while in police custody.
The Bland family attorney, Cannon Lambert, told ABC13 that the wrongful death civil lawsuit was settled for $1.9 million.
The Texas Department of Public Safety payment will be capped at $100,000 because of state statute limits and the Waller County Jail will be responsible for the remaining $1.8 million.
As a condition of the settlement, Bland's mother, Geneva Reed-Veal, insisted on three major changes to Waller County Jail's system; Emergency nurses must be on-hand for all shifts, automated electronic sensors are to be introduced to ensure accurate and timely cell checks and additional state funds for jail intaking, inmate screening, training and additional jail support.
Wait.

So Sandra Bland wasn't killed but they settle with her family in a civil suit!??!?

They KILLED HER!

— Brooklyn 💕 (@VickyRedbone) September 15, 2016
READ MORE: Officer involved in Sandra Bland arrest claims he was forced into silence
No amount of money will serve as justice for what happened to #SandraBland but it is still great to see this settlement

— Stress Kills (@THE_JM_) September 15, 2016
Bland, 28, was found hanged by a trash bag in a Texas jail cell on July 13, 2015, after she was pulled over three days prior for failing to properly signal when changing lanes, and arrested when the situation escalated.
Dashcam footage of the arrest showed Bland being forcibly removed from her car and slammed into the ground by state trooper Brian Encinia who threatened to "light [her] up" with his Taser.
READ MORE: Serious problems uncovered at jail where activist Sandra Bland died – report
Bland's cause of death was classified as suicide by the county coroner, which incited intense protests and rallies among Black Lives Matter activists, who questioned the circumstances surrounding her death.
Money can't bring people back to life but at least Sandra Bland's family got something 😬

— Amber Grant (@_Am_Burrrr) September 15, 2016
Encinia has since been fired for assaulting an officer.
You can share this story on social media: