Quid pro quo for Fido? Dogs rescued in Louisiana floods now assisting Florida jails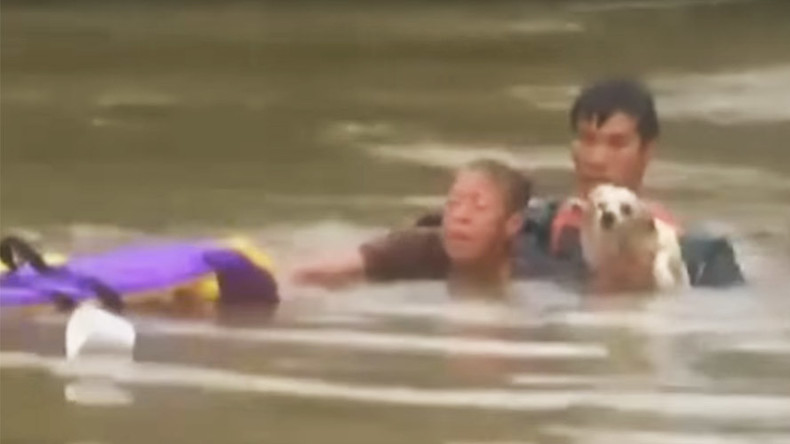 Historic flooding in Louisiana left thousands of people and their pets homeless. While many people found temporary shelters, pets were, unfortunately, prohibited. A Florida program is rescuing the flood dogs and using them to teach inmates life skills.
"There are very few pet-friendly shelters, so unfortunately some people have no choice -- they can't bring their dogs or cats or animals with them," Jen Deane, of the nonprofit Pit Sisters in Jacksonville, Florida, told WAFB on Tuesday.
Deane and other organizations brought five of the Louisiana dogs to Florida for the Teaching Animals Inmates Life Skills, or TAILS program. Each dog is assigned three prisoners who have been trained to care for, socialize, and teach the dog obedience skills.
"What we've heard from the inmates that participate is (that) they learn patience, they learn team work, they learn responsibility," Deane said.
"We've seen firsthand folks that have changed completely just by interacting with one dog," Deane added.
One inmate, a Vietnam vet with PTSD, is quoted on the TAILS website, saying the dogs "opened up my wounds and let them heal from within."
Another inmate said the dogs "taught me to trust again."
While in the program, the dogs get vet care, are spayed, neutered and vaccinated. Once they complete the eight weeks of training, they will be available for adoption.
"The TAILS program is a huge lifesaving effort. One of the top reasons for folks turning in their animals to shelters is training," Deane said.