Inside job? New York woman robbed while waiting to post $30K bail for son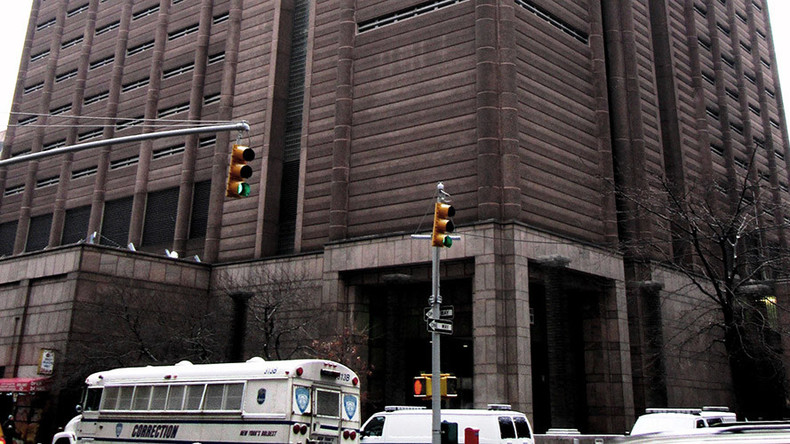 Police are still searching for two men who tasered and robbed a New York therapist waiting at a jail to post $30,000 bail for her son. Authorities think it might be an inside job.
Police are still searching for the two men who committed the crime in May.
The mother, Linda Swanson, had been waiting five hours to post the $30,000 bail for her son, Alexander Nizich, a suspected meth dealer, at the Manhattan Detention Center.
At about 7:00 p.m., two men rushed her, tasered her and tried to swipe her purse, but she wouldn't let go, according to the New York Post. They tasered her again and ran off with her pocketbook containing bail money, credit cards and a cellphone.
Police said the thieves hopped inside a silver or white Lexus and sped off, heading north.
The NYPD has released surveillance footage from outside a Chinese restaurant of the two men fleeing the Manhattan Detention Complex on May 10.
Police authorities suspect that a corrections worker plotted the crime.
"We believe while she was waiting to post bail, one of the employees made a call to have her robbed," a source told the New York Post.
Swanson was taken to New York Downtown Hospital and treated for minor injuries before being released.
Both men still remain at large.
Nizich did eventually make bail when his mother was forced to pay another $30,000 to free him.