Waze for self-driving cars? Google aims to autonomously avoid emergency vehicles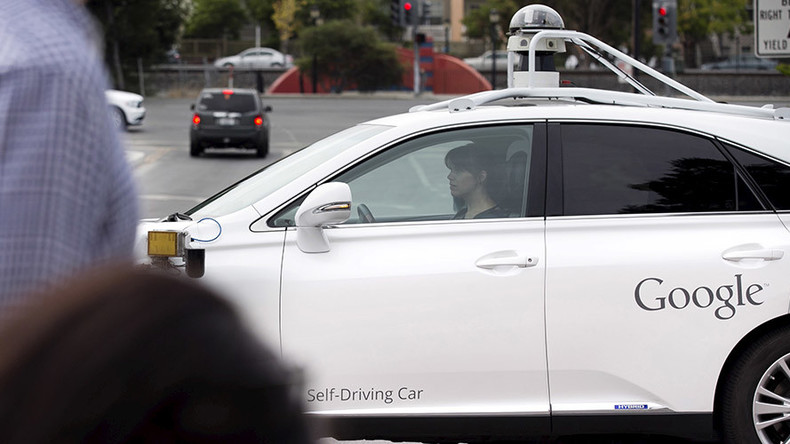 Google's driverless car may be getting even smarter, if its patent application for "real-time emergency vehicle detection" is anything to go by. The technology would allow the self-driving vehicle to avoid the police without any human input.
The patent application goes beyond the crowd-sourcing abilities of Google's Waze application to compute "whether any of the one or more light sources is flashing and whether any of the one or more light sources is associated with a particular type of the potential emergency vehicle" and then "maneuver a vehicle based on the determination to yield in response."
Google purchased Waze, an Israeli mapping software company, in 2013 for a reported $1.3 billion. Although the company incorporated many of the social networking and GPS functionality software features into Google Maps, many people still prefer the Waze app for one important aspect: Its ability to warn them of police locations.
This technology goes even further than the app, however. Basically, Google's self-driving car will take the nerve-wracking moment of spotting flashing lights away from drivers, and move the drivers away from those flashing lights, all without any human input during the trip.
Perhaps the inspiration for the patent comes not from Waze, but from the self-driving car itself. After all, it has been pulled over.
Of course, speeding isn't the only way that American drivers have become scofflaws. Some don't yield to emergency vehicles, which has led to deadly results. In Oklahoma City, officials recently reminded drivers that they have to yield to and pull to the right for fire trucks, ambulances and police cars with flashing lights, KFOR reported. In mid-August, an ambulance in Knoxville, Tennessee was prevented from getting to a woman when a teenage driver plowed into the side of the rig as it went through an intersection. A second ambulance had to be called for the potential heart attack patient, arriving 18 minutes after the original 911 call.
Cars failing to yield to ambulances is a chronic issue, Rural/Metro Operations Manager Ken Lofeis told WBIR. Rural/Metro serves the Knoxville area.
"If they don't yield, it could delay cars, and a patient could die," he said.
In Fort Collins, Colorado, police are averaging one failure to yield ‒ or "move-over" ‒ violation a month this year. They admit, however, that the requirement is difficult to enforce when responding to a separate emergency.
One of the biggest problems for first responders is that they don't know how a panicked driver may react to seeing those flashing lights.
"The last thing they want is for someone to make an unpredictable move," Sergeant Sara Lynd of the Fort Collins Police Department told the Coloradoan.