US 'very close' to approving much-delayed fighter jet sales to Qatar, Kuwait – report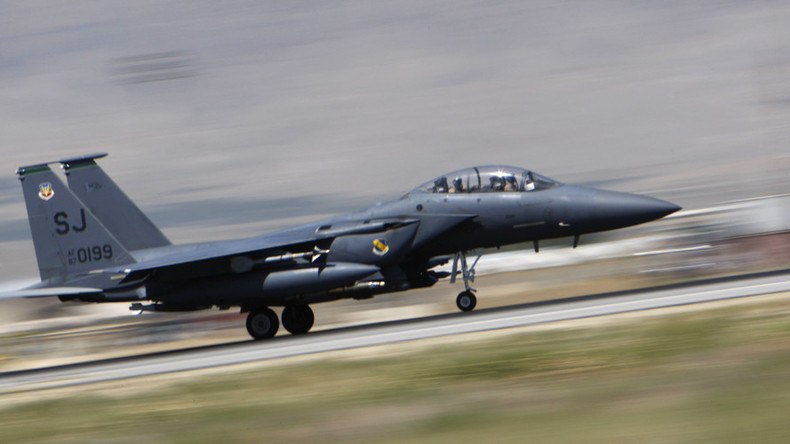 The United States will soon sell fighter jets to Qatar and Kuwait valued at about $ 7 billion, Reuters has revealed. The sales, much anticipated by frustrated US defense officials and industry executives, have been pending for years.
"A decision by the administration is very close," a source told the news agency.
Several unnamed officials, both US- and Gulf-based, said that approval from the White House could be passed over to US lawmakers as early as next week. First, it would be an informal notification, but in 40 days, Congress should receive formal paperwork. Only then will the deals with Qatar and Kuwait be publically announced.
"It is imminent. We expect a decision next week," a Qatari Defense Ministry's official told Reuters. An adviser to Qatar's military has also reportedly confirmed that the progress seems to be moving ahead.
The Pentagon and State Department approved the orders of 36 F-15s to Qatar and 24 F/A-18E/F Super Hornets to Kuwait, following letters of request in 2013. The deals were valued at $4 billion and $3 billion respectively.
There is also a request from Bahrain, asking for 28 F/A- 18E/F Super Hornets to Kuwait in a deal valued at around $3 billion. One source told Reuters that approval was not as far along for Bahrain.
The White House has been dragging its feet in approving the major sale of jet fighters to Gulf states for over two years now, bringing some of the US lawmakers to a boil.
In January 2016, Senator John McCain (R-Arizona) scolded the Obama administration for being "so slow" in complete the deal. Partnering with Senators Jack Reed (D-Rhode Island), Claire McCaskill (D-Missouri) and Senate Foreign Relation Committee Chairman Bob Corker (R-Tennessee), McCain sent Obama a letter in April, urging action on the fighter jet sales, because the delay "drives countries to purchase weapons from Russia and China and risks US jobs."
The US senators reportedly did not receive any response.
It was largely expected that the approval would come this past April, when President Barack Obama was visiting the Gulf region.
One hitch in the sales deal has been Israel's concern that US fighter jets could be used against it or that they might fall into the wrong hands.
"Why do we object to Qatar? Because Qatar directly helps Hamas and has an ideology that fuels extremists like the Muslim Brotherhood," an anonymous former Israeli cabinet official told Defense News earlier this year.
Yet, the holdup has been a headache not only to US lawmakers, but also to Boeing Co., which manufactures the fighter jets in question. The Boeing F-15 line is set to end in 2019 after the company completes work on a large order for Saudi Arabia, if no follow-on order is approved.
On Thursday, Boeing reportedly told Reuters that "it was encouraged by continued progress and hoped to see movement on the two big arms sales soon."
You can share this story on social media: