US on track to approve $40bn in foreign arms sales – Pentagon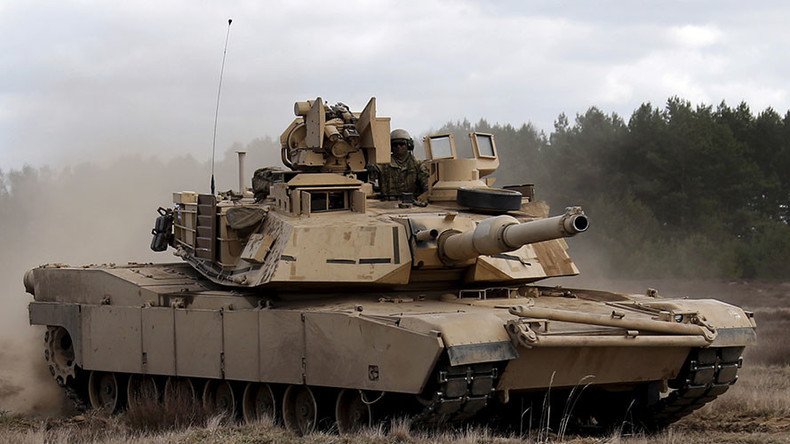 The US government is on schedule to approve almost $40 billion in foreign military sales in the 2016 fiscal year that ends on October 1, a top Pentagon official has announced. That figure is down from last year's $46.6 billion.
"We're tracking toward $40 billion. We're tracking towards our forecast," US Navy Vice Admiral Joe Rixey, who heads the Pentagon's Defense Security Cooperation Agency (DSCA), told Reuters at the Farnborough International Airshow on Wednesday.
He added that the total could still fluctuate, however, depending on fourth quarter results.
Rixey said that global demand for US helicopters and other weapons remains strong, adding that he does not believe Britain's vote to leave the European Union will affect its relationship with the US or potential future arms sales.
"I'm personally not viewing any impacts to our current relationship with the UK," he said.
Rixey is a key figure in Washington's push to achieve its foreign military sales goals, launching 40 separate initiatives to streamline the approval process for foreign arms sales and respond to criticism about delays in handling high volumes of requests.
In particular, US industry officials and top military officials have expressed increased concerns about delays in the approval of fighter jet sales to US allies in the Gulf and other deals.
Acknowledging that an increase in demand is straining government agencies, Rixey said the system is "not broken but it's certainly burdened...we've got to make sure that we get better."
Rixey said he is working closely with officials to address concerns over delays, but that it is important to look at each case individually. He went on to stress that the DSCA does not make policy decisions, but merely facilitates sales once they are approved by the State Department, the Pentagon, and the White House.
He declined to comment on Gulf sales that have been stalled for over a year, including a $4 billion deal to sell 36 F-15 fighter jets to Qatar and a $3 billion deal to sell 24 F/A-18E/F Super Hornets to Kuwait.
"Anything that is in foreign policy review is actually part of the deliberate conversation," Rixey said. "When we get stalled there, the system is not broken, but actually acting as intended. We're having a debate about foreign policy."
Rixey said the DSCA is working to improve training and help ensure better contracting outcomes for the US.
You can share this story on social media: