Hacker 'Guccifer' who revealed Clinton's private email server gets 4+ years in jail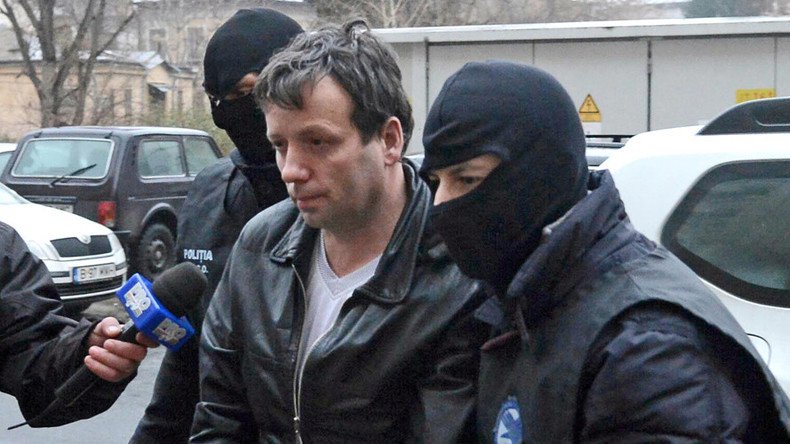 The Romanian hacker "Guccifer," who exposed Hillary Clinton's use of a private email server, was sentenced to 52 months by a US federal judge in Virginia. The near-maximum sentence under US law is meant as a deterrent to future hackers, the judge said.
Marcel Lazar Lehel, 44, a former taxi driver and paint salesman, was arrested in Romania and charged with hacking. He was extradited to the US in 2014.
In May this year, he pleaded guilty to one count each of aggravated identity theft and unauthorized access to a protected computer, admitting to hacking almost 100 Americans over a 14-month period.
"This epidemic must stop," said US District Judge James Cacheris on Thursday as he meted out a 52-month sentence to Lehel in his Alexandria, Virginia courthouse. A tough penalty would deter future hackers, the judge said.
The sentence is just shy of the 54-month maximum penalty under US sentencing guidelines, which the federal prosecutors requested in the case. "The extent of the harm caused by defendant's conduct is incalculable," they argued. The hacker's lawyers had asked for three years.
Though "Guccifer" claimed to have accessed former Secretary of State Hillary Clinton's private email server, there was no evidence to show he actually did so. He did, however, expose the server's existence by compromising the email accounts of Clinton confidant Sidney Blumenthal and posting several of his emails to Clinton in 2013.
He also released an email exchange between former Secretary of State Colin Powell and Corina Cretu, a Romanian member of the European Parliament, prompting Powell to deny allegations that the two had had an affair.
"Guccifer" had also compromised an email account of a Bush family member, and posted pictures of former President George H.W. Bush during a hospital stay, as well as photos of two self-portrait paintings by former President George W. Bush.
Lehel will be sent to Romania to serve a sentence in his home country first, but will return to the US in 2018 to serve out his prison term, the judge said.
You can share this story on social media: