US indicts 'Guccifer' hacker after release of private Bush family photos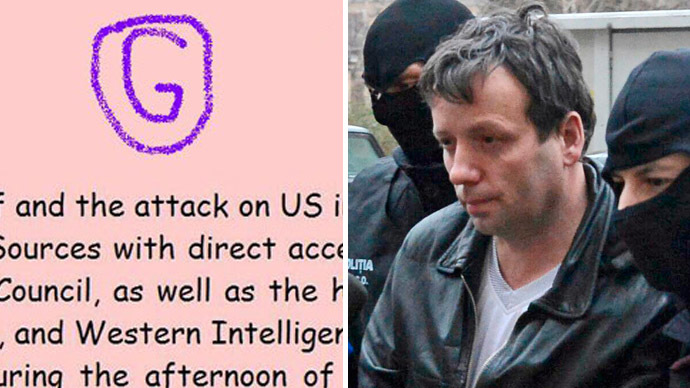 A grand federal jury in Virginia has indicted in absentia the Romanian hacker nicknamed 'Guccifer' for hacking into Facebook and email accounts of top US government officials, a relative of two ex-presidents and celebrities.
Marcel Lehel Lazar, 42, faces the charges that include wire fraud, unauthorized computer access, cyber stalking and aggravated identity theft, the US Department of Justice said on Thursday.
From late 2012 till January 2014, the former taxi driver hacked into the accounts of a former US cabinet member, an ex-member of the US Joint Chiefs of Staff, a former presidential adviser and a person related to two ex-presidents, it is stated in the indictment. However, the individuals are not identified.
Court data did not list a lawyer for Lazar.
Peter Carr, US Department of Justice spokesman, declined to comment when asked whether Washington would seek to extradite Lazar to the US.
READ: Full release of Hillary Clinton's 'hacked' Benghazi emails: https://www.rt.com/usa/complete-emails-guccifer-clinton-554/
On February 7, 2013, a few media outlets published some of the content from the ex-presidents' relative's email account. The Smoking Gun portal reported on the same day that the content's source is a hacking.
One of the photos showed George H.W. Bush during a hospital stay. Two other images were paintings that appeared to be self-portraits done by George W. Bush – in one, the president seems to be shaving in the shower, another shows feet soaking in a bath. There is no nudity in the pictures.
The word 'Guccifer' was on one photo in neon blue print – the indictment indicates that the hacker "marked some of the content with his alias."
Also according to the indictment, in March 2013, Lazar hacked the Facebook page of the former cabinet member, identified in media reports from the time as Colin Powell, and posted on it.
Lazar has reportedly already been jailed in Romania for seven years after being sentenced there last week for hacking crimes against Romanian citizens. His alleged attacks on Americans were not mentioned in the Romanian court.