Hacker 'Guccifer' goes after George W. Bush and billionaire mogul with latest breaches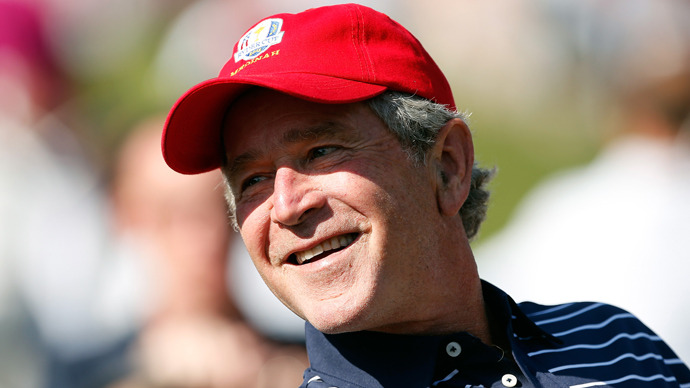 The computer hacker attributed with compromising emails linked to George W. Bush and Hillary Clinton is taking credit again for two other high-profile security breaches.
Not only is a hacker using the alias "Guccifer" claiming to have now infiltrated the email account of venture capitalist John Doerr, but the computer wiz has released a new trove of images reported to be photographs of oil paintings crafted by former-US President George W. Bush.
Previously Guccifer has taken claim with hacking the email account belonging to Dorothy Bush Koch — the sister of the forty-third US president — and earlier this week released sensitive intelligence memos allegedly sent to Hillary Clinton, the secretary of state during Pres. Barack Obama's first term in office.
Now Guccifer has emailed The Smoking Gun from inside of the AOL email account registered to Doerr, a billionaire board member of both Google and Amazon with ties to the White House.
The Smoking Gun reports that Guccifer sent at TSG at least two unsolicited emails from Doerr's account.
"do you like my new face?" the hacker allegedly wrote in one email.
"i wear glasses right now an I have 2 zillion + in my bank accounts," reads an excerpt from another.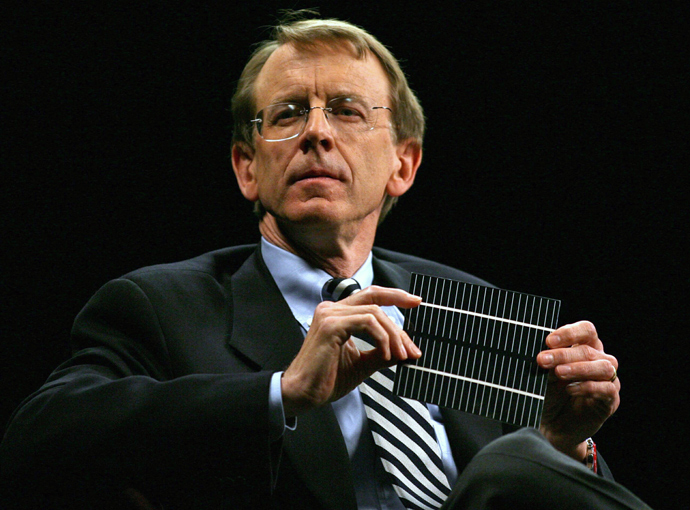 With a net worth valued at roughly $2.7 billion, Doerr is considered by Forbes to be one of the richest people on Earth, placing at number 527 on their most recent list of the world's wealthiest. He also sits on US President Barack's Obama Economic Recovery Advisory Board, where he was appointed in 2009.
Before taking credit earlier this week with compromising the email account of former Clinton White House aide Sidney Blumenthal, Guccifer gained access to the accounts of Dorothy Bush Koch and at least five others with close ties to the Bush dynasty. To showcase the hack, he supplied The Smoking Gun last month with a series of paintings purported to have been done by Pres. George W. Bush as well as a series of emails about Bush's ailing father, who served as forty-first president of the United States. To a separate outlet this week, Guccifer has released a new collection of oil paintings alleged to be done by Bush 43.
The website Gawker published on Wednesday a half a dozen new paintings that they say were provided by Guccifer.
"Six photographs of paintings by the former president, taken from the private email hack originally reported by The Smoking Gun, have been provided to Gawker, where we're publishing them for the first time," staff writer Max Read wrote Wednesday evening.
The leaked paintings include works of cats and dogs and, in one instance, what appears to be a morbid cemetery scene against a moonlit backdrop.
"THE.INFAMOUS.WEDDING.NIGHT.WHAT.IS.LAURA.HAS.TO.SAY.ABOUT.THAT," Guccifer titled the image.
Speaking to Atlanta, Georgia's WAGA-TV earlier this month, Bush 43's art teacher, Bonnie Flood, said the president regularly opts to draw household pets.
"He started off painting dogs. I think he said he painted 50 dogs," Flood said. "He pulled out this canvas and started painting dogs and I thought, 'Oh my God, I don't paint dogs!"
Despite crediting himself with the Bush and Doerr hacks — as well as defacing US General Colin Powell's Facebook and the compromise of Blumenthal's account — the identity of Guccifer remains unknown to authorities. In the wake of the initial Bush hack, the Secret Service confirmed that an investigation was underway.
Earlier this week, RT published classified emails sent from Blumenthal to Sec. Clinton that included sensitive intelligence about terrorist attacks in Algeria and Libya. Although the authenticity of the emails has yet to be verified, they shine a light on the sparsely known events surrounding last year's attack in Benghazi that left four Americans dead, as well as this year's hostage situation near Algeria's border with Libya.
You can share this story on social media: