'Immediate danger': FBI arrests man plotting attacks on police, Muslims and Obama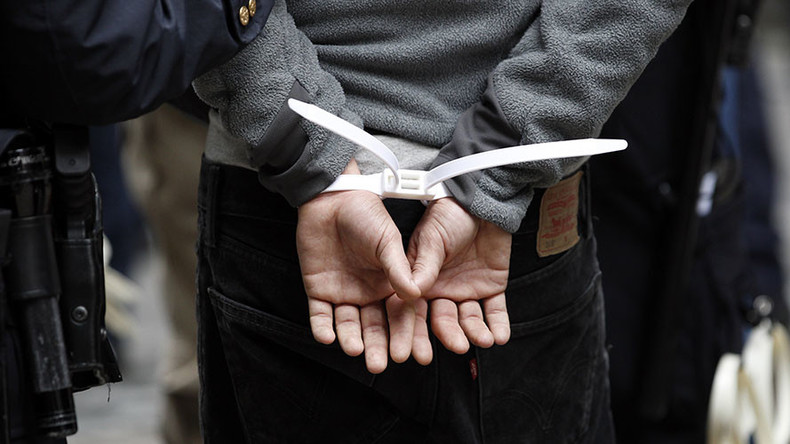 A Massachusetts man who allegedly planned attacks on police, Muslims and President Barack Obama has been arrested. The FBI raided his home to find a trove of weapons, ammunition and chemicals for hand-made explosives.
The man, identified as 40-year-old Joseph Gargiulo of Holliston, located roughly 30 miles west of Boston, was arrested over the weekend.
Federal investigators busted into Garguilo's home on Saturday, a month after learning of his suspected plans to "plant a bomb in police station…and kill as many homeland security officers as he can before they kill him."
The FBI was informed at the end of July that Garguilo obtained parts to make an AR-15 rifle while also in possession of a stockpile of other weapons, including Tasers, mace guns, hunting knives and thermite, an incendiary.
Read more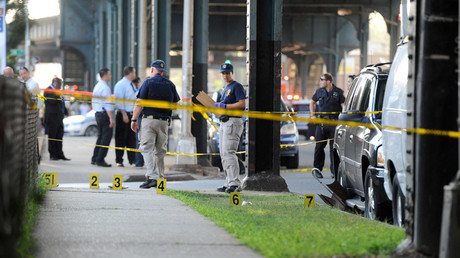 The agents found and seized parts that would let the suspect assemble an AR-15 rifle as well as ammunition for it. There were also nine-millimeter ammunition, chemicals that could be used for hand-made incendiary or explosive compounds, and handwritten notes, in which he threatened violent attacks against Muslims.
"In recent days, the FBI learned that Garguilo had stated that he wanted to attack a mosque and/or kill President Obama," the FBI said in a press release Monday.
To agents' knowledge, the suspect allegedly said he wanted to "chain a mosque closed and burn it down," but mentioned no specific mosque or time for this attack.
READ MORE: US mosque vandalized hours after Nice attack
Gargiulo has allegedly been stockpiling his arsenal despite being under an active restraining order that banned him from possessing firearms and ammunition due to a "substantial likelihood of immediate danger of abuse."
The suspect is now charged in a criminal complaint with being a prohibited person in possession of ammunition, the FBI said. He is facing a sentence of no greater than 10 years in prison, three years of supervised release and a fine of $250,000.