NYC imam & assistant fatally shot near Queens mosque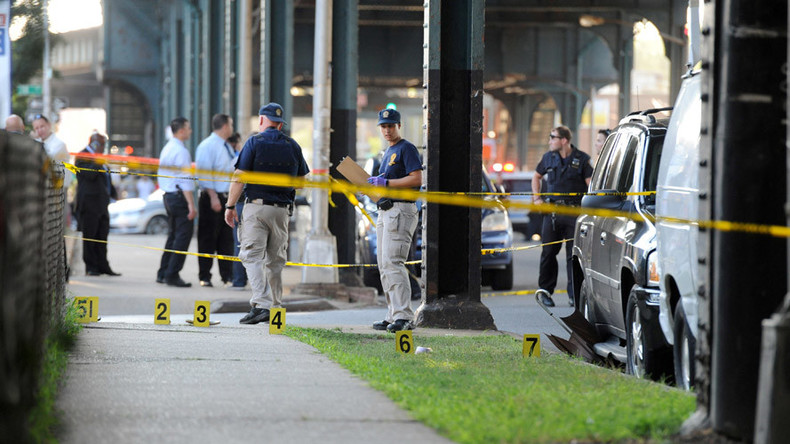 A New York City imam and his assistant have died of their injuries after reportedly being attacked by a lone gunman on their way home from leaving a mosque in Queens. The attack is feared to be a hate crime against Muslims.
The shootings occurred close to the Al-Furqan Jame Masjid mosque in the Ozone Park neighborhood, where the men had been attending afternoon prayers.
Police said after a preliminary investigation they believe a lone gunman shot the two men during a robbery, according to NBC 4 New York. An NYPD spokesman said they didn't believe they were targeted for being Muslim.
Police responded to the shooting at 2 p.m. Saturday and the victims were removed to Jamaica hospital.
The 55-year-old imam, identified as Alala Uddin Akongi, was pronounced dead at the scene, while his 64-year-old assistant was said to be in critical condition. It's reported he has since died in the hospital.
Both men were wearing traditional Muslim dress at the time of the shooting, police told the New York Daily News.
Tensions rose in the neighbourhood after the shooting, with eyewitnesses calling the incident a hate crime, according to the New York Post.
Kobri Chowdhury, 40, the leader of nearby Masjid al Amam, said the shooting was "just point blank [a] hate crime, hating Muslims."
The victim "looked Muslim in every aspect. They shot him because of his looks. It could have been me," Chowdhury said.
Dozens of angry Muslim men gathered at the murder scene, according to the New York Daily News.
One local resident, Khairul Islam, 33, said: "That's not what America is about, we blame Donald Trump for this ... Trump and his drama has created Islamophobia."
It's reported others gathered at the crime scene also chanted, "Donald Trump is responsible!"
Police said they are still investigating possible motives, but are currently lacking evidence that the two individuals were targeted because of their faith, according to Tiffany Phillips, a spokeswoman for the New York City Police Department.
Members of the Muslim community have described Akongi as a peaceful man. "He wouldn't hurt a fly," the New York Daily News quoted Akongi's nephew Rahi Majid as saying. "You would watch him come down the street and watch the peace he brings."