Stricter checks on gun buyers backed by Clinton & Trump supporters – poll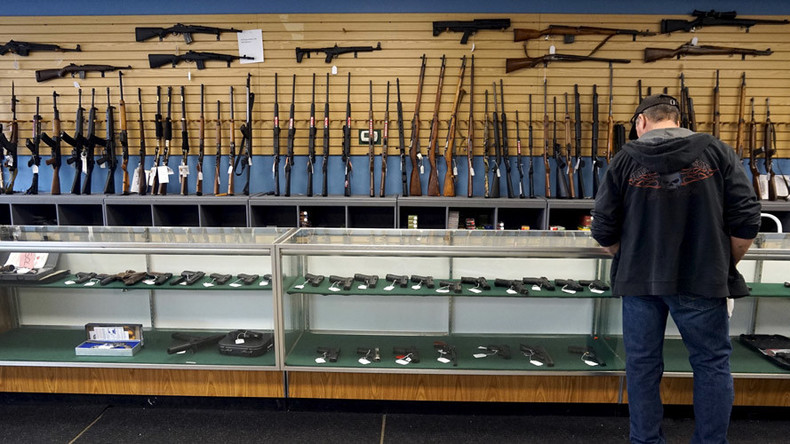 The overwhelming majority of both Democrats and Republicans say that they support introducing stricter background checks, though they still have a great deal of differences concerning other issues that have to do with gun sales and control, a new poll suggests.
Ninety percent of registered voters supporting Hillary Clinton say they back the idea of more thorough background checks, a Pew Research Center survey released on August 26 shows. Their viewpoint is shared by 75 percent of those who intend to vote for Donald Trump in November.
Read more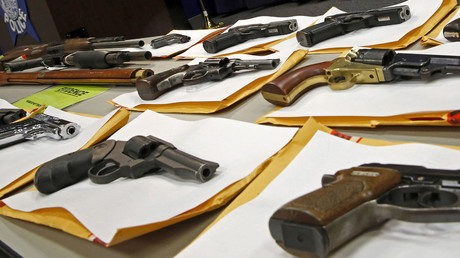 Supporters of both parties also agree that people with mental illnesses and people on no-fly and other lists should be prohibited to own a gun. In contrast, Libertarians say that the no-fly, terror watch and other databases are too extensive and thus are opposing the suggestion.

However, this is where understanding between Trump and Clinton people comes to an end – and the gap between Democrats and Republicans keeps growing.

While Clinton's voters say they would welcome ban on assault-style weapons (74 percent against 34), Trump's followers stick to a complete opposite opinion with 75 percent against 34 saying the ban is unnecessary.

Gun ownership control is less important for Trump's backers (around 90 percent) than protecting the Second Amendment with nine out of 10 supporters expressing this opinion. As few as 9 percent favored controlling gun ownership over protecting rights. Meanwhile, 79 percent of voters loyal to Clinton think that sticking to gun rights is less important than controlling ownership.

Gun ownership is, nevertheless, seen as a favorable occurrence by a majority of respondents (58 percent), while only 37 percent see it as something that might pose a threat to public security.
Read more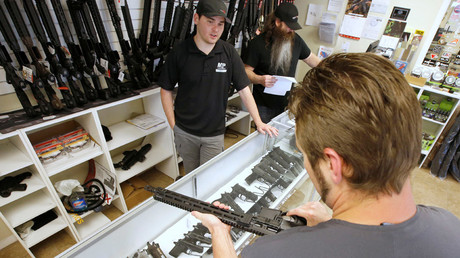 Postgraduates are particularly the only educational group with the majority of respondents (59 percent) saying that more often guns put people at risk than protect them from crime.
College graduates have split almost in half with 51 percent saying that guns do protect people and 48 percent saying vice versa is true. People with some or no college background think that gun ownership would help them protect themselves from a crime.

Opinions on gun policy have always differed significantly among Democrat and Republican supporters, but this year the heat of the debate has reached its highest point. In 2000, by the time George W. Bush was elected, only 66 percent of Democrats put controlling gun ownership on top of their interests while 46 percent of Republicans admitted that gun control is more important.