'So senseless': Nuns found murdered in rural Mississippi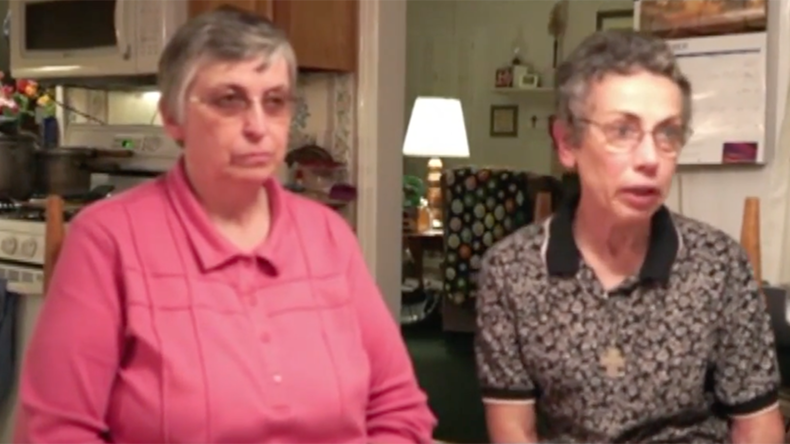 Two Catholic nuns who worked as nurses helping the poor in rural Mississippi were stabbed to death in their home. While authorities suspect robbery, the community is devastated by the loss.
Sister Margaret Held and Sister Paula Merrill, of the Kentucky-based Sisters of Charity of Nazareth, did not show up to work at the Lexington Medical Clinic in Durant, Mississippi on Thursday. Concerned co-workers alerted the police, who found the two women dead.
There were signs of a break-in at the home and the nuns' car was stolen, Maureen Smith, a spokeswoman for the Catholic Diocese of Jackson, told AP. The blue Toyota Corolla was found later in the day, undamaged, about a mile away from the house. It was towed to the state crime lab in Jackson, about 64 miles away, according to Mississippi Department of Public Safety spokesman Warren Strain.
Durant is a rural community with fewer than 2,500 residents, overwhelmingly African-American. The clinic where the two nuns worked as nurses has been a lifeline for the area's poor.
"I think the community is going to be different after this. You need somebody with that passion to love the people and work in the underserved area," Dr. Elias Abboud, who worked with the sisters for years, told AP. "For somebody to come and do this horrible act, we are all shocked."
"They were two of the sweetest, most gentle women you can imagine," said the Reverend Greg Plata, priest at the St. Thomas Catholic Church in Lexington, where the nurses worshiped. "It's so senseless."
"They were earthly angels with hearts of pure gold," said Rosalind McChriston-Williams, a nurse who worked with the nuns at UMMC Holmes County, according to The Clarion-Ledger.
Held and Merrill would treat patients for free, raise funds for medication and supplies, and get free samples and insulin from drug companies, people who worked with them told reporters. They would also give books and school supplies to the needy.
Dr. Abboud told AP that the clinic provided about a quarter of all medical care in Holmes County, which as a population of about 18,000. The clinic is expected to reopen next week, but its future is uncertain.
"I think their absence is going to be felt for a long, long time. Holmes County, it's one of the poorest in the state," clinic manager Lisa Dew told AP. "There's a lot of people here who depended on them for their care and their medicines. It's going to be rough."
The police suspect robbery may have been the motive for the killings and are searching for clues that would help in their investigation.
"Pray in gratitude for the precious lives of Sisters Paula and Margaret… they served the poor so well," Sisters of Charity of Nazareth president Susan Gatz said in a statement Thursday. "Because we are gospel women, please also pray for the perpetrators."