Ultra-Orthodox Jewish sect bans 'dangerous' higher education for women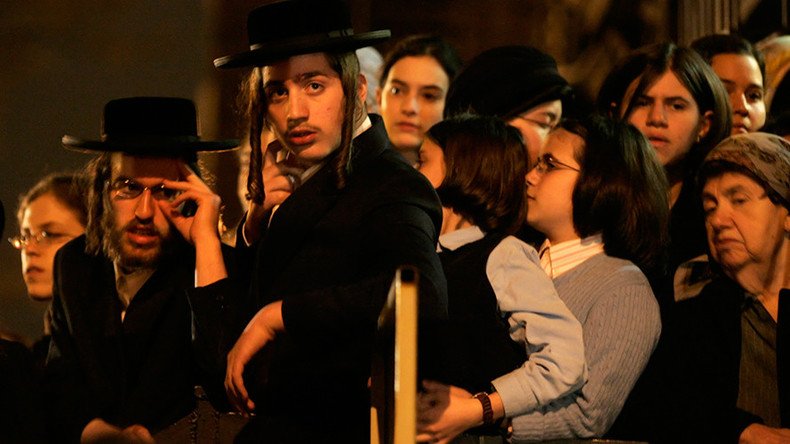 It is "dangerous" for women to be university-educated and the practice is now banned among the Satmar sect of ultra-Orthodox Jews, according to a decree viewed by The Independent. The ban is to prevent "secular influences" in the "holy environment."
"It has lately become the new trend that girls and married women are pursuing degrees in special education. Some attend classes and others online. And so we'd like to let their parents know that it is against the Torah," reads the decree, written in Yiddish and translated by The Independent.
The decree was issued by Satmar rabbis in New York, where the sect is based, but will apply to all its followers globally.
"We will be very strict about this. No girls attending our school are allowed to study and get a degree. It is dangerous. Girls who will not abide will be forced to leave our school," the decree reads. "Also, we will not give any jobs or teaching position in the school to girls who've been to college or have a degree."
"We have to keep our school safe and we can't allow any secular influences in our holy environment," it continues. "It is against the base upon which our Mosed was built."
Satmar is one of nine major sects of Hasidic Judaism, a spiritual revival movement that began in the 18th century in what is now Western Ukraine and spread from there. The sects are named after the towns in Eastern Europe from which their adherents came. Many Hasidic Jews, known as Hasidim, began arriving in the US after the Holocaust, and now there are about 250,000 in the country, 95 percent of whom live in the New York area, according to population consultant Jonathan Comenetz's 2006 'Census-Based Estimation of the Hasidic Jewish Population'. They remain radically insulated from the secular world that surrounds them, forming their own self-sufficient communities and economies.
Hasidim, regardless of sect, follow a hereditary spiritual authority called a Rebbe. Men and women are kept separated outside of the home. Men are expected to be devout scholars of the Torah (the Hebrew Old Testament) and other Jewish teachings. They wear 19th century Eastern European clothing, long beards and payot (sidecurls), and black, wide-brimmed hats. Women rarely work, devoting their lives to being wives and mothers. Their dress is modest ‒ no pants may be worn, and knees and elbows must be covered ‒ and married women keep their hair covered.
"The Satmar community chooses to live in an isolationist enclave. They believe that the secular elements of the world would tarnish the lives and beliefs of those who consider themselves to be religious," Dr. Sharon Weiss-Greenberg, executive director of the Jewish Orthodox Feminist Alliance, told The Independent.
"There are probably other factors at play, but, ultimately, the results are devastating. Because people from similar communities are not provided with a foundational primary education, they cannot pursue higher education nor careers," she continued. "When one does not have access to education, career opportunities are out of reach. It forces one to stay within the community as everyone's personal lives are tied up with their professional lives as well."
It's not the first time that an ultra-Orthodox sect has sought to ban higher education for women. In December, a senior Haredi rabbi in Israel told a conference for high school principals that such education is worse for the ultra-Orthodox world than the Holocaust.
"The furnaces of this generation are burning more than the furnaces of Auschwitz, more than the cellars of the inquisition with all their tortures, these are spiritual furnaces," Rabbi Aviezer Peletz was quoted as saying by the Kikar Hashabbat news website.
Haredi Judaism is a step above Hasidic Judaism in the classification of Orthodox sects. Haredim make up about 10 percent of Israel's 8 million citizens. They battle with the secular government over military conscription and other aspects of modern life, including the use of the internet and smartphones. In June, a Haredi rabbi from Jerusalem's Nahloat neighborhood banned girls above the age of five from riding bikes.
"We inform parents that they are obligated to forbid their daughters from age five and up from acting in this illegitimate way," his ruling said.
Bike seats "cause serious damage to their modesty" and the sight of girls sitting on them can be "provocative" to men, the rabbi said.
You can share this story on social media: