Homes for Hasidics: Social housing controversy hits NYC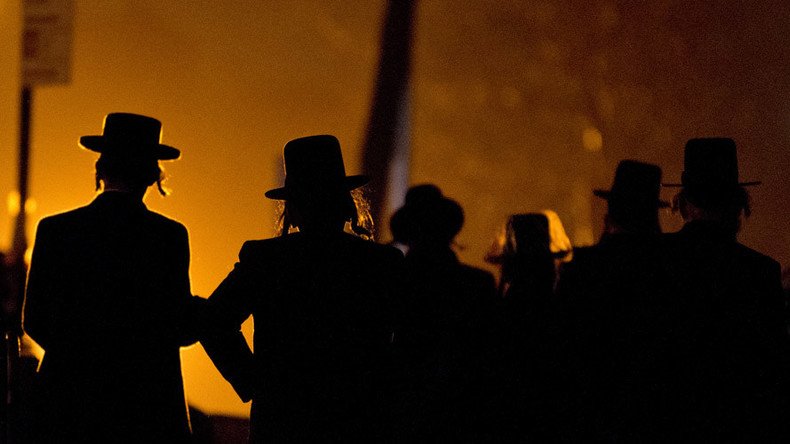 The majority of New York City's Section 8 social housing vouchers are going to the Hasidic community in Brooklyn, a report finds. Many Hasidic people live in poverty, but some are questioning the community's practice of obtaining the vouchers.
NYC housing is a contradiction: the brutally competitive market has been aggravated by gentrification while also being home to the largest Section 8 voucher program in the country. With 123,000 vouchers for low-income housing in a city of over 8 million people, securing low income housing can be difficult, the New York Daily News reported.
But there is nowhere that symbolized that dichotomy more than South Williamsburg, Brooklyn, the highest concentration of Section 8 residents, where condos go for $800 per square foot. That same neighborhood is home to 30 percent of the Section 8 housing vouchers. This was accomplished when the tight-knit, well-organized Hasidic community did what they do best: stick together.
The Hasidic community is one of the most poverty-stricken Jewish communities in New York. A 2011 report from the Jewish Community of New York found that 28 percent of poor Jewish households are Hasidic, with 55 percent of all Jewish households in Williamsburg being defined as poor.
Rabbi David Niederman, an influential local community leader for the United Jewish Federation, told the Daily News, "We have people keeping the price lower, even a person living on Section 8 can pay the monthly rentals."
The Hasidic population is also one of the fastest-growing ones in NYC, with some of the highest birthrates. It is not uncommon for ultra-Orthodox Jewish couples to wed while teenagers and have large families.
Despite the city's limited Section 8 availability, whenever a spot opens up, the United Jewish Federation makes sure to inform and assist its community in securing housing. The Daily Mail found that in 2000, there were 1,394 in the nine Yiddish-speaking tracts of Williamsburg. By 2014, there were 12 Yiddish tracts that had over 3,000 vouchers.
Meanwhile, during the late 1990s Hasidic real estate developers began converting industrial properties, such as warehouses, into housing in Williamsburg, as well as Bedford-Stuyvesant. The Board of Standards and Appeals granted permission to rezone these buildings into livable homes.
Legal Services NYC attempted to stop the rezoning, citing anti-discrimination laws. They claimed that the apartments were only advertised in Yiddish-language newspapers, despite them being in traditionally black and Latino neighborhoods.
Raun Rasmussen, of Legal Services NYC, said: "We thought it was a violation of the Fair Housing Act to be marketing and ultimately renting to exclusively Hasidic families."
READ MORE: Orthodox Jews can continue chicken-killing ritual in Brooklyn – NYC judge
Meanwhile, the demand for housing in Williamsburg has exploded beyond the Hasidic community. Some have taken advantage of the desirable location by killing two birds with one stone. The Daily News reported Simon Dushinsky, a Hasidic developer, is in the process of building 800 luxury apartments off of North Brooklyn's Broadway. At the same time, he is planning to develop a complex with traditional window cages for children and kosher kitchens.
He has not specified whether or not either building will accept Section 8.
"If you don't take Section 8 within the Hasidic world, your potential tenant pool is very small," Shulem Deen told the Daily News.
Section 8 residents pay an average of $400 a month, the Daily Mail reported. But Hasidic residents may be paying more than that off the books. One interviewee, identified only as Alex, told the Daily News: "[Hasidic newlyweds] will do anything, including paying extra money above Section 8. So the landlords are asking it only because the tenants will pay it. The tenants will only pay it because they have no other option."
There have been numerous allegations of Section 8 fraud in the Hasidic community. Rabbi Leib Glanz and his brother were convicted in 2012 of defrauding the program by $220,000 over 15 years. Aron Stark was accused of trying to push residents out of a rent-stabilized building in Bushwick that he was developing, while claiming he qualified for Section 8 by not declaring his stake in four Brooklyn properties.
Despite the alleged wrongdoing, some see a community rallying around its own during a difficult time.
"This is a story of a community that's trying to exist in the city at a time when the city has become, and particularly the borough in which they live, extremely expensive," Samuel Heilman, a Queens College professor, told the Daily News.
You can share this story on social media: