Pleading the Hillary: Sailor asks for leniency by citing Clinton case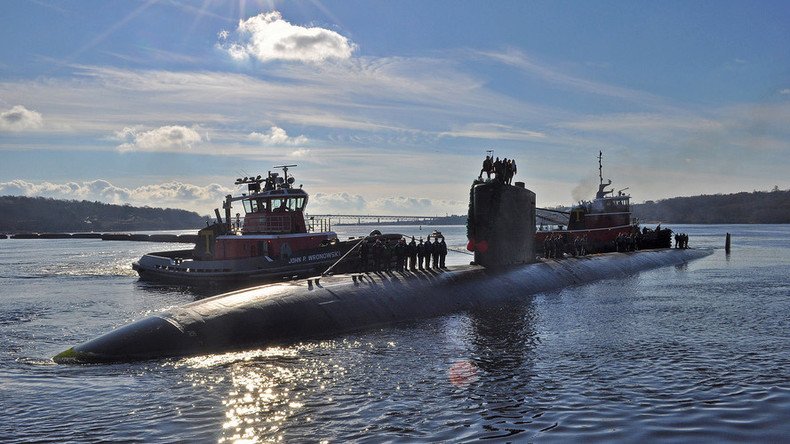 A US Navy sailor facing prison time over photos he took with his cellphone inside a nuclear attack submarine is pointing to the case of Democratic presidential nominee Hillary Clinton to ask for probation instead.
Petty Officer First Class Kristian Saucier, 29, will be sentenced this week in federal court, having pleaded guilty in May to "unlawful retention of national defense information," a charge leveled against him under the 1917 Espionage Act, according to Politico.
A 10-year Navy veteran and machinist aboard the USS Alexandria, Saucier was charged after his cellphone – with several photos taken inside the nuclear attack submarine – was found in the trash in March 2012. Upon learning he was under investigation, Saucier destroyed a laptop, camera and memory card, leading to additional charges of obstruction of justice.
Federal sentencing guidelines call for a prison term of 63 to 78 months, but Saucier's attorney Derrick Hogan is asking for probation, citing the treatment of the Democratic presidential nominee in the probe over her use of a private server to handle classified and sensitive government information while serving as secretary of state.
"In our case, Mr. Saucier possessed six (6) photographs classified as 'confidential/restricted,' far less than Clinton's 110 emails," Hogan wrote in a filing to the federal judge in Bridgeport, Connecticut. "It will be unjust and unfair for Mr. Saucier to receive any sentence other than probation for a crime those more powerful than him will likely avoid."
Hogan pointed to the statements of FBI Director James Comey, who said that 110 emails in 52 chains contained classified information at the time they were sent via Clinton's private server, including eight classified "top secret" and 36 classified "secret." Clinton had previously argued that none of the emails contained classified information at the time they were sent.
"No reasonable prosecutor" would bring charges against Clinton, Comey said at a press conference in early July, detailing the Bureau's investigation into the emails.
Saucier was arrested the same year when former CIA chief, General David Petraeus, was found to have improperly kept classified documents and passed them along to his biographer – and mistress – Paula Broadwell. Petraeus made a plea deal with the prosecutors, and was sentenced to probation and a $100,000 fine.
Another sailor, Navy Reserve engineer Bryan H. Nishimura, was sentenced in 2015 to two years' probation and a $7,500 fine for possession of classified documents on personal devices after his 2007-2008 deployment in Afghanistan.
Clinton, on the other hand, avoided punishment altogether for what Comey described as "extremely careless" handling of sensitive government messages.
You can share this story on social media: