Twitter suspends account of Guccifer 2.0, hacker behind DNC & DCCC leaks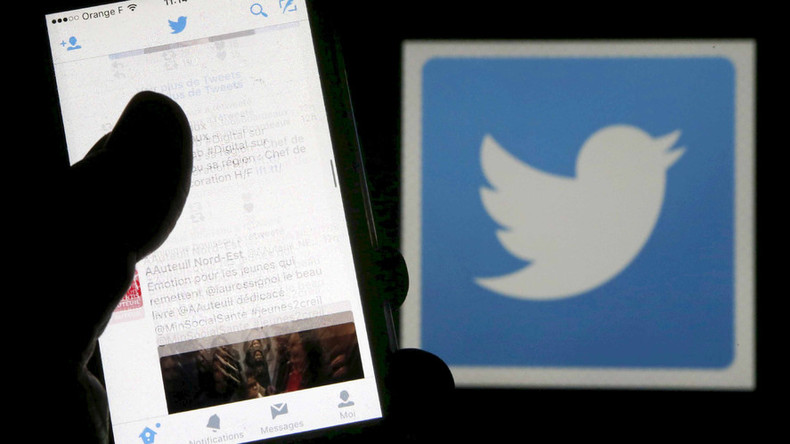 The Twitter account of Guccifer 2.0, the hacker who claimed responsibility for leaking a trove of Democratic National Committee documents, was suspended less than 24 hours after dumping fresh sensitive DNC data.
On Friday, the hacker wrote a blog post taking credit for a fresh leak from the Democratic Congressional Campaign Committee.
He published an excel spreadsheet containing the mobile phone numbers and email addresses of every Democrat in the House of Representatives, as well as passwords to DCCC files to substantiate his claim.
READ MORE: Hacker strikes again, posts congressional Democrats' passwords
The hacker, who had actively been using Twitter to publicize his leaks, has since had his account suspended.
WikiLeaks claims that the suspension was related to the publication of the DCCC documents.
Guccifer 2.0 had previously released data revealing DNC opposition research on Donald Trump, Hillary Clinton's expenses, and alarming evidence that the DNC was working with Clinton to thwart the candidacy of Bernie Sanders from the very beginning of the Democratic presidential nomination process.
Security firms hired by the Democratic Party to investigate the hacks claimed that the Russian government was behind the leak – an allegation denied by both Guccifer 2.0, who insists he is working alone, and the Kremlin, which has called the accusations absurd.
Twitter has not yet released a statement explaining the reason for the suspension, but states in its policy document that it may suspend accounts that violate the company's rules, which include spam accounts, accounts suspected of putting security at risk, or accounts containing abusive content.
It also states that it is against its rules to "post other people's private and confidential information, such as credit card numbers, street address, or Social Security/National Identity numbers, without their express authorization and permission".

Earlier this month, Twitter permanently suspended the account of conservative commentator and Breitbart tech editor Milo Yiannopoulos for stirring up a barrage of hateful comments directed at Ghostbusters actress Leslie Jones.
READ MORE: #BanMilo v #FreeMilo: Yiannopoulos Twitter ban splits internet
The decision sparked much debate, with some accusing the microblogging site of "selective" censorship. However, many other users pointed to Twitter's wider shortcomings in tackling misogynist and racist abuse.
You can share this story on social media: