Gangster toddlers? Secretive CA gang database included 42 profiles for 1yo children
Published time: 12 Aug, 2016 23:05
Edited time: 15 Aug, 2016 13:38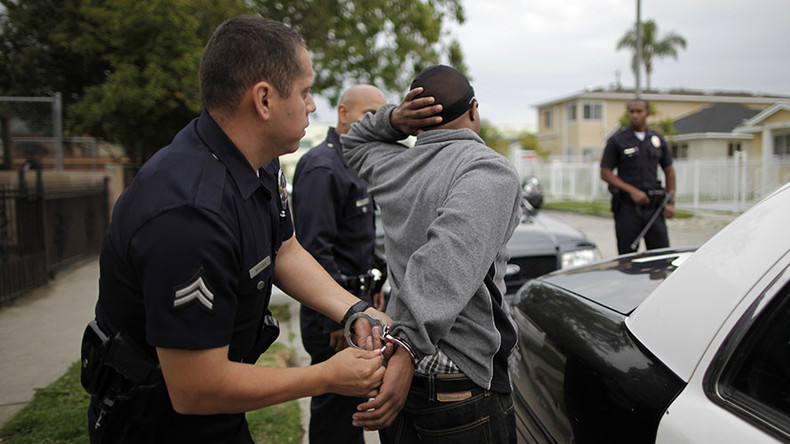 An explosive state audit of a secretive California gang database used by law enforcement showed 42 profiles were for 1-year-old children, half of whom apparently confessed to being in gangs. The database, paid for by taxpayers, is rife with other errors.
Of those profiles for 1-year-old children, 28 were entered for "admitting to being gang members," according to State Auditor Elaine Howle in a statement issued with the report The CalGang Criminal Intelligence System on Friday.
CalGang is a shared criminal intelligence system that law enforcement agencies throughout the state used voluntarily. It is where they entered the names of suspected gang members, associated gangs, and any information that led law enforcement to suspect they were gang members.
Auditors found the database's weak leadership structure had "been ineffective at ensuring that the information…[was] accurate and appropriate," which may invade a person's privacy rights.
The database, including more than 150,000 suspected gang members and affiliates, was maintained by law enforcement. The audit found there was almost no public transparency or scrutiny of the work.
A review of a 100 people placed in the database by four police agencies found 13 were "inappropriately included." Auditors found more than 600 people still listed even thought their files had been purged.
The database was overwhelmingly male, 93.1 percent, and disproportionately minority with 64.9 percent Latinos and 20.5 percent were black.
Auditors found the database violated a state law that took effect in 2014 that required law enforcement to notify juveniles and their parents or guardians before adding them to the database, and giving families the right to contest the gang designation. The audit found that was the case for 70 percent of the 129 juvenile records they reviewed.
Howle recommended the database be overhauled with a new oversight structure, administered by the state Department of Justice.
The audit was spurred by questions brought by San Diego lawmaker, Democratic Assemblywoman Shirley Weber, after her son was once threatened by law enforcement he would be added to the gang database during a traffic stop.