Ferguson protesters sue city alleging violation of rights, malicious prosecution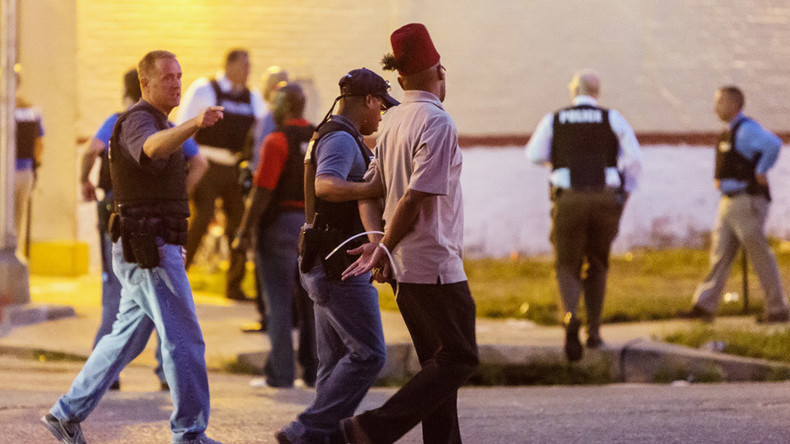 Four people arrested during the 2014 protests and unrest in Ferguson, Missouri, following the police killing of black teenager Michael Brown have filed a federal lawsuit against the city claiming evidence-free prosecution and violation of basic rights.
On the second anniversary of Brown's murder, the lawsuit was filed in US District Court for the Eastern District of Missouri by Arch City Defenders representing four plaintiffs — Michael Powers, Jasmine Woods, Michael Lhotak, and Keith Rose — who claim that they were wrongfully arrested and prosecuted without evidence of a crime. The suit seeks $20 million in damages.
Read more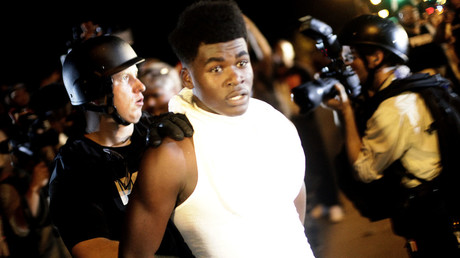 The four plaintiffs had been charged with "failure to comply," a charge that was cited in reports by the US Department of Justice as an abusive tactic used often by Ferguson police. In April, the plaintiffs were tried St. Louis County Circuit Court and eventually acquitted.
"These are cases that should not have been brought," said Michael-John Voss, a co-founder of Arch City Defenders, according to the St. Louis Post-Dispatch. "There's a clear conflict of interest when the prosecuting attorney has an unlimited budget and can bill the city for this."
In addition to the City of Ferguson, the suit names former Ferguson city attorney and prosecutor Stephanie Karr, prosecutor J. Patrick Chassaing, Ferguson police officers Sean Gibbons and Tim Harris, and unknown officers who took part in the arrests.
Lhotak, Woods and Rose were arrested on August 11, 2014, two days after Brown's fatal shooting by Ferguson police officer Darren Wilson, who was ultimately not indicted by a St. Louis County grand jury for his role in the killing. Woods was one of 11 people arrested after a protest outside the Ferguson Police Department, the Post-Dispatch reported. Police said she did not follow their orders to leave the area, but Woods said she was simply trying to get to her car. She was held in jail for 24 hours and was required to share a bed with another woman. She said she was not allowed to call her family and eventually lost her job because of the arrest.
During Woods' trial, Chassaing could not provide any evidence or a witness that saw Woods disobey the police order or that she even heard the order. Judge Joseph S. Dueker granted attorneys' motions for judgement of acquittal, saying during the trial that there was "no testimony regarding this defendant at all, not that she was even there."
Karr and Chassaing are private attorneys with the law firm firm Curtis, Heinz, Garrett and O'Keefe. The firm's attorneys serve as prosecutors, judges, and city attorneys for more than 20 municipalities across the St. Louis region.
In a second, 79-page lawsuit filed Tuesday, Arch City Defenders claimed that 13 St. Louis County municipalities ‒ St. Ann, Edmundson, Normandy, Cool Valley, Velda City, Beverly Hills, Pagedale, Calverton Park, St. John, Bel-Ridge, Wellston, Velda Village Hills, and Bellefontaine Neighbors ‒ ran debtors prisons, among other constitutional violations, the Post-Dispatch reported.
In 2015 alone, the 13 cities issued 1.7 arrest warrants per household, most of them "in connection with tickets supposedly involving traffic violations and other petty offenses." The cities arrest people who have failed to pay the fines, jailing them most often in St. Ann, "where arrestees languish until the Defendant Municipalities can extract enough money from the individuals or their families to satisfy the Municipalities' demands," the suit says.
Read more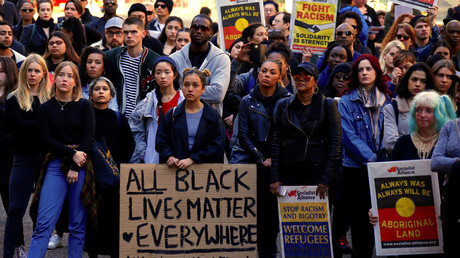 The lawsuit, which seeks class action status, was filed on behalf of 13 people arrested and jailed in the cities based on outstanding fines. The cities have collected about $77 million from their municipal courts in the last five years, the suit says.
It claims a conflict of interest regarding the roles private attorneys play in various county municipalities. The firm Curtis Heinz has attorneys serving in major legal roles in six of the 13 municipalities named in the suit. Karr, though she has resigned from her Ferguson posts, is still the city attorney in Edmundson and Calverton Park. The suit says Karr and Chassaing were encouraged to bill Ferguson for tens of thousands of dollars to prosecute as many people as possible.
"Because the Curtis Heinz firm is a private entity, in competition with other law firms in providing attorney services to local governments, marketplace pressures provide the Curtis Heinz firm with strong incentives to avoid overly timid, insufficiently vigorous, or unduly fearful employee job performance," the suit says.
"This is reflected in the unconstitutional behavior of Defendants Karr and Chassaing in pursuing prosecutions for which no probable cause existed, including the absence of any evidence from a complaining witness with direct knowledge of the circumstances of Plaintiffs' arrest, or any other evidence, whatsoever, that Plaintiffs had violated the law."